Threats between Donald Trump and Kim Jong-Un are Scary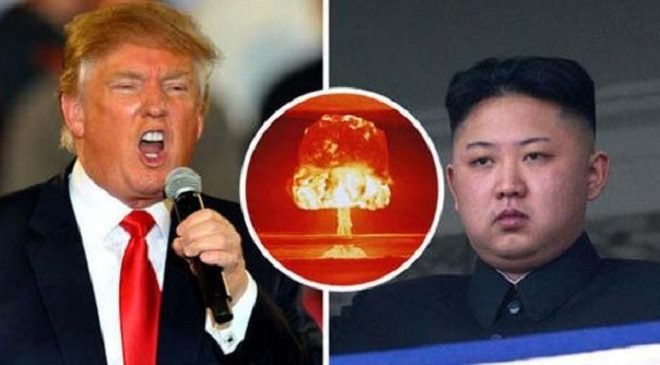 Threats between Donald Trump and Kim Jong-Un are Scary. Russian Foreign Minister Sergey Lavrov mentions the risk of escalation between North Korea and America "very big." Lavrov announced today that Moscow is very concerned about the mutual threats between the two countries.
"The threats on both sides are very worrying," Lavrov said today. "The smartest and strongest party must now take action to stop this crisis."
The threats between US President Donald Trump and North Korean leader Kim Jong-un about North Korea's nuclear program are, according to Lavrov, a step too far.
He encouraged the two countries to join a Russian-Chinese plan to resolve the conflict. According to this plan, North Korea should stop its rockets, and the United States and South Korea should, in turn, stop major military exercises.
Earlier this week, rhetoric escalated between both countries when Trump threatened North Korea with "fire and anger, as the world has never seen," and North Korea indicated its willingness to fire four nuclear missiles on the American island of Guam.
Trump warned North Korea today not to do crazy things. "Military solutions are now fully prepared, locked and loaded, if North Korea acted unwisely. Hopefully, Kim Jong-un will find another way!", Wrote Trump in his last tweet.