Nine Year Girl Shot Dead during Kenya Election Protest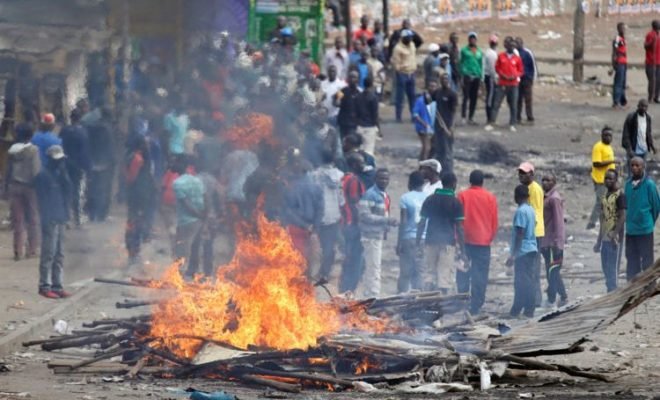 Nine Year Girl Shot Dead during Kenya Election Protest. In Kenya, protests after President Uhuru Kenyatta's election victory indeed killed eleven deaths. A stray bullet killed a 9-year-old girl; an eyewitness told.
The girl stood on a balcony watching the riots in the capital Nairobi. In the capital and other cities, ten demonstrators were sure to riot. Certainly, four people were shot in the hospital with shot wounds; six others were treated after being shot by the police.
Sitting President Kenyatta received 54.27 percent of votes according to official results. The opposition contests its victory, although Kenyan and international observers did not find any evidence of election manipulation.
After the announcement of the outcome, Kenyatta called his opponents on "to keep the unity." In different cities, protesters went up the street. They succeeded in the riot police.
According to the opposition parties, violence has claimed more than a hundred lives. Independent sources have not confirmed that death rate. The opposition blamed the police for the outbreak of violence, but at the same time knew that they did not stop by the police.
Many Kenyans fear a repetition of the massive violence after the 2007 elections, involving more than a thousand people.