10 Countries with Delicious Food in the World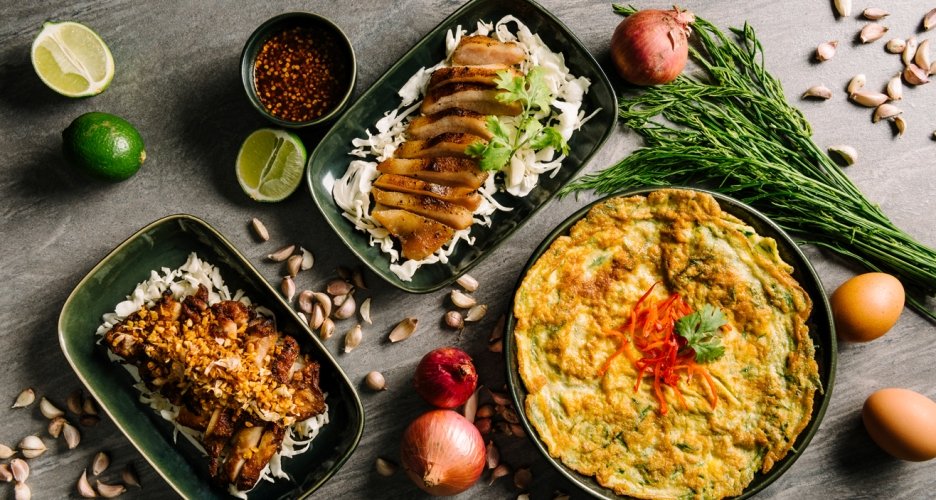 10 Countries with Delicious Food in the World. Discovering new flavors and dishes is one of the coolest things about traveling. For each potential destination, we always wonder, but you can eat it hot?
These are in our opinion the 10 countries with the best and most delicious food.
1. Thailand
Always, everyone and everywhere: food is almost like breathing for the Thai. Thai cuisine is known for its fresh ingredients and delicious spicy dishes with coconut and ginger.
Of the many great curries (green, red, masaman, Penang …) and masterfully fried rice to the iconic Pad Thai-for-one dollar, the divine noodle soups and countless flesh things-on-a-stick "on the street: Thailand food is a true delight, moreover, very cheap.
Do not be afraid to taste many street food stalls and markets in cities like Bangkok and Chiang Mai, the quality and hygiene is often better than you think. Just pick a state where many locals eat, then you're always good.
2. Italy
No kitchen in the world that has so many fans as Italian. Even the miserable places in the South Pacific or deep in the backwoods of Siberia, you come from Italian pizzerias.
The legendary Neapolitan pizza, the well-filled or just lovely simple fresh pasta, the iconic ragu sauces with tagliatelle (Pasta, Bolognese), the inevitable carbonara(Pasta dish) with spaghetti, the beloved oven dishes (lasagna, cannelloni).
Also the excellent seconds (mains) with lamb, beef or chicken, that delicious roast potatoes with rosemary and iconic desserts like panna cotta and tiramisu: food is a religion in Italy and there are even we believed in.
3. India
Love it or hate it, but if you have to love Indian food as we do, then you are totally addicted. That creamy, thick curries where at least 15 exotic spices are served with fluffy basmati rice and nan(bread): you can make it as you wake up.
Especially for the famous butter chicken, rogan josh(lamb dish) and korma we would kill. But the typical chicken or lamb from the tandoori oven, the biryani-dishes, lentil soups, vegetarian thali's, the samosas (spicy hot pastry dish with eg potatoes), various chatneys(sauces) and lesser known dosas (a kind of pancakes of rice and lentils ) we cannot get enough of it.
Indian cuisine we know there is moreover especially from North India (Punjab); in southern Kerala, for example working more with fish, coconut and banana leaves.
Street food in India is tricky, but the street food in cities like Mumbai or New Delhi is legendary and really not to be missed. Make sure that it is freshly prepared in front of you and there are a lot of customers, you're often to see right.
4. Mexico
Mexican cuisine is what concerns us immensely underestimated. When it comes to Latin America, there is no better dining country than Mexico.
While in other countries travel in this region often consists of local costs somewhat bland rice, beans and chicken, Mexico offers a wide variety of tastes and dishes.
For a try, go into simple street restaurants to have delicious burritos, tortillas and tacos with richly spiced and sometimes delicious spicy content.
Personal favorite: enchiladas from the oven with guacamole, minced meat, cheese and tomato sauce. In the cultural heart of Mexico – to Oaxaca and Puebla – you have the famous moles (sauces) tests anyway and then the great mole poblano and the most chicken with spicy chocolate sauce.
5. Spain
Spanish cuisine offers everything, the Mediterranean diet is so delicious with meat and fish prepared with lots of olive oil, the use of wine in cooking, eating bread at meals, use of fried onions and fresh tomato and fresh fruit and milk as dessert.
Oh, and eating late, leave whole. Ideally at 22 hours, with plenty of wine.
Worldwide, especially the classic tapas and paella making famous Spanish cuisine, but we also like to call the patato (potato omelette), gazpacho (cold tomato soup), pisto (a type of ratatouille), migas (bread dishes) and of course the incomparable meat like the jamon, the serrano and chorizo.
Read Also: Best Towns in Spain
6. Japan
Where sushi in many Western countries have a somewhat standard, in Japan it remains a sophisticated art. Until the absolute perfection as in Japan, there are few tongue strokes more than fresh sushi. But Japanese cuisine than sushi is more, much more.
Japanese rice (gohan) – with its typical round grain – is the soul of the kitchen. There're always hearing steamed or stewed vegetables and, preferably, miso soup (very healthy!)
There are also other dishes popular worldwide, teriyaki dishes with sliced meat or fish on a plate is baked in a marinade of soy sauce. The noodle dishes such as udon and windows are masterfuly good.
The preparation, the plating of the dishes, the whole decor and surroundings: food is a work of art in Japan, whatever you will eat there. It is said that the Chinese eat with their tongues and the Japanese with their eyes.
7. Vietnam
Vietnam is a country of culinary traditions, known for its use of fresh vegetables and herbs. Be bold and do experiment as much as possible.
In the streets of Ho Chi Minh City and Hanoi in particular, seems almost as if you are walking through the kitchen of the people!
On every street corner there are local foods to eat on low stools and cooking. Most of you will see them eating pho (noodle soup with divine chicken or beef).
The closest of the Vietnamese spring rolls which we know are the spring rolls; no broken fried and piping hot rod, but in soft rice paper rolled mix of meat, vegetables and cilantro. Healthy and super tasty.
It is also widely used in Vietnamese cuisine made from pork, fish sauce, fresh vegetables and rice.
Note: keep the Vietnamese food of surprise and experimentation in your mind; do not be surprised when you see a snake or dog meat on the menu.
In the north, the kitchen tends are more like to Chinese cuisine; in the middle of Vietnam food is more spicy and French influences can still be seen in the south (French bread at breakfast!).
8. Indonesia
Indonesia does not have a kitchen; each island has its own specialties. Yet there are similarities: that is cooked white rice (nasi putih) or fried rice (nasi goreng) the base of almost every meal and the famous satay (chicken, pork or – our favorite – goat) anywhere along the side to find their way.
Ingredients frequently used in Indonesian cuisine are coconut, chilies, herbs like galangal, cumin, lemongrass and shrimp paste (ground shrimp).
Specialties in each island includes the fried chicken of Java, the world famous rendang (delicious dish ever!) and Babi Guling (roast suckling pig) of Bali. At the roadside stalls (warung) can generally fine and delicious cheap food, the food is prepared on the spot, you always can watch in cooked.
9. China
Chinese cuisine is one with that of same to France (not our favorite) and Turkey to the three classical world cuisines. As we already mentioned above in Indonesia: the food at the local Chinese food places.
Do not expect fu yong hai or roast pork, these are typical European-Chinese 'dishes. The tastes and specialties vary widely by region: the common phenomenon is that the Chinese do not distinguish between first or main courses.
There are (collectively) ate many small dishes and they are all equally important. The secret of good Chinese food lies in the freshness of the ingredients and the balance of flavors.
Stir-frying is the most typical method in Chinese cooking, but also a lot of steamed (like rice, vegetables and dim sums).
Each region in China has its own specialties and accents. The four most important are those of Beijing (fine, pure cuisine of the former imperial court, which includes the famous Peking Duck), the Sechuankeuken (with spicy dishes from the extensive use of chili peppers).
The cuisine of Shanghai (with international influences, lots of fish and shellfish) and Cantonese cuisine with sweet accents.
10. Argentina
Had this been a list of delicious vegan countries than Argentina had not guaranteed? Was a top 10 best countries for the carnivore, it was an absolute top-three candidate. Because man, what you can eat great meat in Argentina. The quality of Argentine meat is world famous.
Do not ask us to analyze how and why so, but the Argentine steaks are second to none. Argentines eat anyway average per person less than 65 kg of meat per year, especially beef and then grill or open flame (asado).Have local red wine with it, enjoy!
The many colonial influences and immigrant concerns in the Argentinean cuisine are also Italian, Indian, French, Spanish and Moorish touches.
In day you must have grilled meat?
The most famous Argentine empanadas (filled and deep-fried dough snacks). And do not go home until you've eaten in Buenos Aires Street Choripan (bun Argentinian chorizo with chimichurri)!