Not a Good Start for Red Bull Formula 1 in Barcelona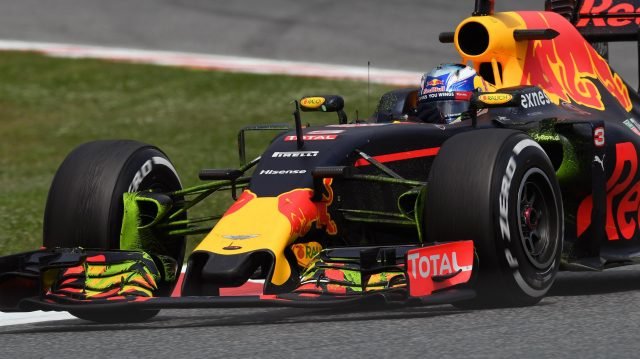 Red Bull had no best start on Monday in the first of 4 days of training in Formula 1. In the afternoon session at Circuit de Catalunya in Barcelona Daniel Ricciardo struggled with a faulty battery in the brand new RB13. Earlier in the day revealed a broken sensor and the Australian drove only four laps.
Ricciardo came in the final session still to fifty test laps with a fastest time of 1.22,926. It earned him fifth place.
Mercedes was the fastest in the afternoon session. Lewis Hamilton took over the Finn Valtteri Bottas and scored 73 laps. With a time of 1.21,765 he was slightly faster than the German Sebastian Vettel (1.21,878). In his Ferrari or Vettel drove the most laps of everyone, namely 128.
Felipe Massa of Williams recorded a best lap of 1.22,076. That he was after 103 laps third. In the morning session, Ferrari was still the fastest. Vettel clocked when 1.22,791 and that time was well under the time on the first day of practice last year.
Technical issues
Like Red Bull McLaren had technical problems. The oil installation in the car of Fernando Alonso had morning courses and afternoon the Spaniard was a long time in the garage of McLaren. In 29 laps he came to the tenth time.
Max Verstappen's Red Bull Tuesday's turn. For now, he does not for the upcoming season goals. "I'm happy if we have a good car and can achieve good results. What these good results at this time, I do not know. That depends of course on the car, " says the young Limburger.