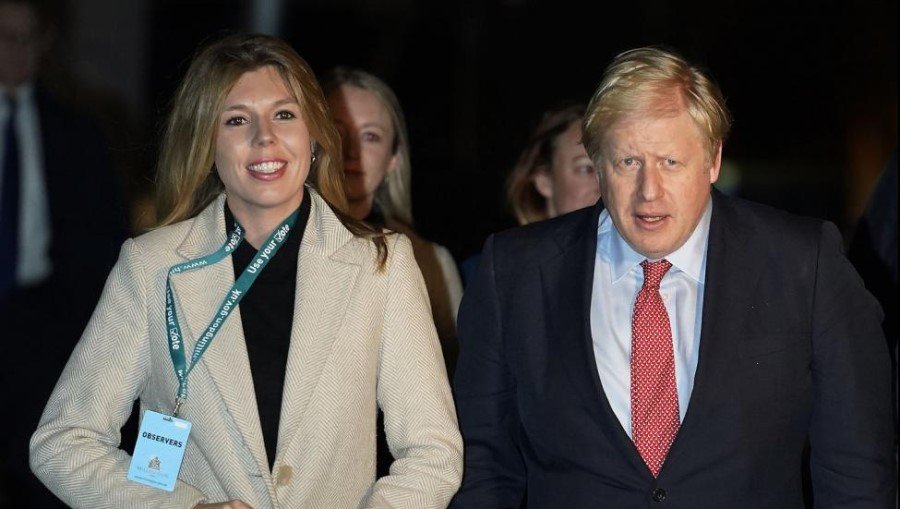 British Prime Minister Boris Johnson (55) and his partner Carrie Symonds (31) are engaged. And what's more: the couple is expecting a baby at the start of the summer.
For Johnson, it will be his third marriage and his (presumably) sixth child. Joyful news, not only for the fiancés / prospective parents but also for the British (gossip) press, which is more than happy to pay attention to Johnson's turbulent private life.
Carrie Symonds announced the news yesterday on her private screened account on Instagram. "Normally I don't post things like this here, but I wanted my friends to hear from me.
Most of them already know, but for those who are not yet aware: we got engaged at the end of last year, and there is a baby on the way before the start of summer. We feel incredibly blessed. " The news was later confirmed by a spokesperson for the couple.
Johnson and Symonds have been in a relationship for a long time, but they only leaked out about a year ago. The two met in 2012 when Symonds worked for the campaign team for Johnson's re-election as mayor of London. She later led the communications department of the Conservative party, a position she held until 2018.
When Boris Johnson announced in the spring of 2019 that he was a candidate to succeed Theresa May as party leader and prime minister with the Conservatives, they first appeared together in public.
After Johnson's election as party leader and prime minister, the couple went to live together in Downing Street 10, the official home of the British prime minister.
It was the first time in British history that a prime minister officially went to live with an unmarried partner. Symonds is also the youngest partner of a prime minister in 174 years.