Wall Street Stock Markets in New York Opened Slightly Lower on Tuesday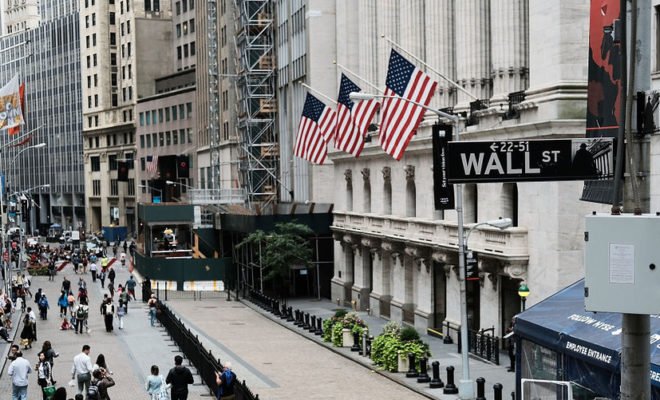 The stock markets in New York opened slightly lower on Tuesday. That is a turning point after the pluses of the past trading days. Investors on Wall Street continue to focus primarily on the US-Chinese trade negotiations and the Brexit.
The leading Dow-Jones index dropped 0.3 percent in the first trading minutes to 26,170 points. The broad S&P 500 fell 0.1 percent to 2864 points, and the Nasdaq tech fair also fell 0.1 percent. It stood at 7822 points.
Chinese Deputy Prime Minister Liu He is travelling to Washington this week for further trade negotiations. He should arrive in the US capital on Wednesday. The negotiations are said to have reached a decisive phase and progress is being made.
The World Trade Organization (WTO) lowered expectations for the growth of world trade. The WTO pointed out trade tensions and rates, in particular, the Sino-US trade feud.
Aircraft manufacturer Boeing was down 0.7 percent after the news that more time is needed to update the software for the 737 MAX aircraft that are forced to land.
In terms of business results, the Walgreens Boots Alliance drugstore chain is in the spotlight. Walgreens issued a profit warning for the entire financial year and fell 13 percent.