More than Six Million Britons Sign A Petition against Leaving the EU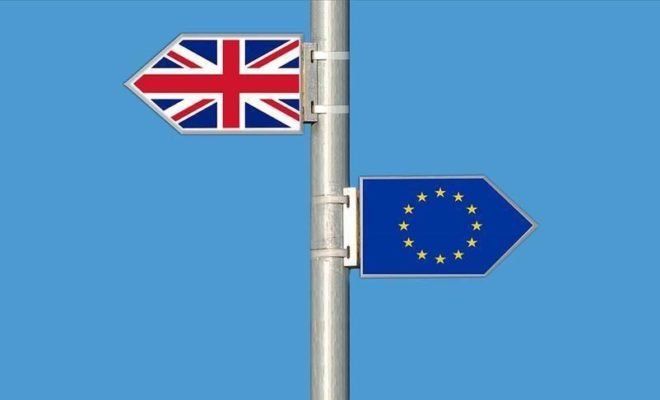 More than six million Britons have already signed the parliament's petition against the Brexit. Today, the lower house has to debate the issue, although the question remains whether that will help.
"The government repeatedly argues that leaving the European Union (EU) is the 'will of the people'. We must put an end to that statement through the power of the support of the people to stay (in the EU) to be shown ", as can be read in the way of the signature campaign.
Monday at 8 o'clock Belgian time there were 6,027,408 signatories. Never before has an online parliamentary petition won so many signatures. Especially last week it went fast. At one point, almost 2,000 signatures were added every minute so that the website crashed.
As soon as a petition has more than 100,000 signatures, the parliament must view it. That happens today. The government also gave an official answer, which must be done once there are more than 10,000 signatories.
She already stated at the end of March that she would not repeal Article 50, which regulates the exit from the EU. The Conservative government team says it will respect the outcome of the 2016 referendum and "work with parliament to reach a deal that allows us to leave the European Union".
The debate about the petition today coincides with the new series of "indicative votes" that should bring more clarity about the direction to be followed in the Brexit.
Prime Minister Theresa May lost a vote on her Brexit deal with the EU for the third time on Friday, forcing her to indicate at an additional European summit on 10 April how the British want to continue to avoid a hard Brexit two days later.
With the "indicative votes," the parliament hopes to be able to find a majority this evening for an alternative plan for a softer Brexit. Whether that succeeds, remains to be seen.
Last Wednesday there were already eight proposals on the table, all of which were rejected. Since then, members of parliament from both parties have been trying to find a compromise between the most popular proposals, such as joining the European customs union and the single market.
Lower House President John Bercow announces during the day which options can be voted on this time. This may be a shorter list than the last time. The outcome of the vote should be announced during the evening.
In any case, the result of the votes is not binding. Within the government, there is heavy division about the road to be followed. Supporters of a softer Brexit think that May should listen to the parliament to find a way out, the proponents of a hard Brexit don't want to know about it.
According to various British media, ministers from both camps threaten to leave if they do not get their way.