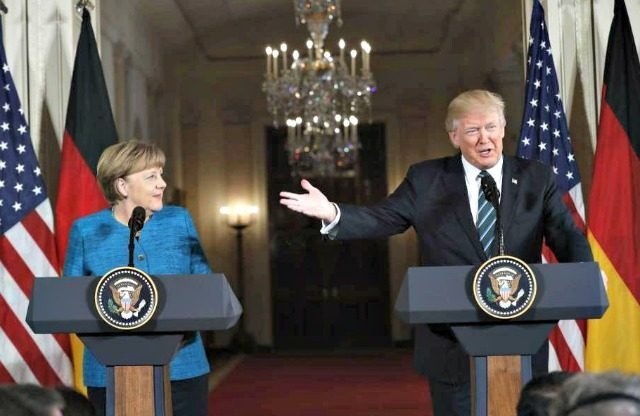 President Trump maintains its claim that President Obama did overhear him. During his meeting with German Chancellor Merkel, he said that they share at least something: "We are both tapped by Obama."
Merkel did not respond though!
In 2013, Germany was furious when documents leaked from the Secret Service NSA showed that Merkel was overheard.
Trump accuses his predecessor that allowed bugging him during the campaign. He's up there has so far no evidence to show and from Senate inquiry also revealed that there is no proof.
The accusation also caused a stir in Britain. Trump's spokesman Sean Spicer said Obama had called for tapping the British intelligence service GCHQ. The White House has since apologized for offered.