Trump Asks Cabinet to Draft a Trade Agreement with China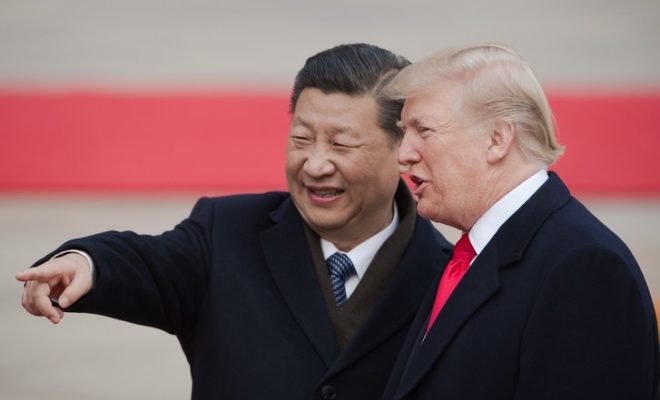 Trump Asks Cabinet to Draft a Trade Agreement with China. Trump would have put high officials to work on conditions against the G20 conference at the end of November in Argentina.
The possible trade agreement comes after Trump's telephone conversation with his Chinese colleague Xi Jinping yesterday. He described that conversation, which was reportedly about North Korea and trade, on Twitter as "long and very good".
China, for its part, also said that the telephone conversation was "positive". Beijing also emphasises that bilateral trade is in principle beneficial for both parties.
Yesterday's talks are the first telephone conversation between the American and the Chinese head of state in six months of which is openly reported.
The maintenance comes after months of increasing trade tensions, where the US set import tariffs on Chinese goods and the Asian country repeatedly with equal measures retaliated. A proposal for a new trade agreement would be seen as a ceasefire in this trade war.
Trump has been complaining for years about the trade deficit that the US has with China. He accuses the country of unfair commercial practices and demands that it import more American goods. What trade deal Trump has in mind is unclear.