The US State of California has been Hit again by a Major Earthquake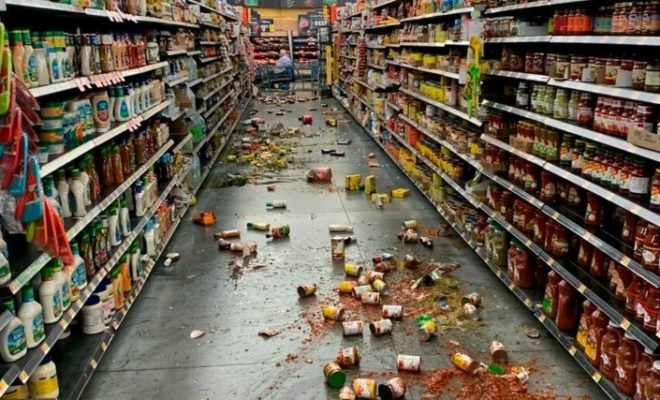 The US state of California has again been hit by a major earthquake, now with a force of 7.1. The US seismological institute USGS reports this. The epicentre was near the town of Ridgecrest at a depth of 800 meters.
On Thursday there was a quake with the strength of 6.4 measured, which is now called the "front shock".
Many claims are received in Ridgecrest. Several houses have caught fire, and many gas pipes have jumped. No deaths occurred, but several people were injured. The fire brigade reports that houses have shifted and that cracks can be seen everywhere.
Luke Smith, owner of a sports bar in Ridgecrest, says that there is also a lot of damage to him. The tiles were shaken from the ceiling, the lamps were damaged, and the bottles of liquor fell. There were three customers inside, but nobody was injured.
Shortly after the quake, several aftershocks with a force of 4 to 4.7 were already felt. The first shock was felt as far as Los Angeles, about 250 kilometres away.
No people were killed in the previous Thursday quakes. Twenty people were injured, and several houses burned down. According to the USGS, small aftershocks with force between 2 and 3 have been taking place since Thursday's quake.