The Stock Exchanges in New York Started Trading with Small Profits on Monday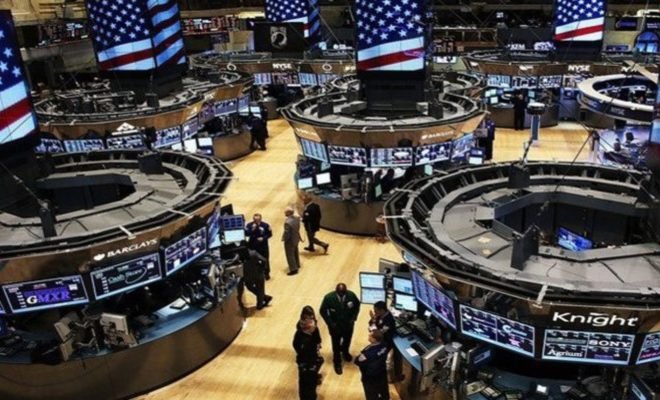 The stock exchanges in New York started trading with small profits on Monday. Investors have to do without significant news and are still expecting an interest rate cut.
Furthermore, the trade front and possible developments concerning the tensions with Iran are being looked into. Halliburton also opened the books, but the real flow of figures only really gets going later in the week.
The Dow-Jones index was 0.1 percent higher in the opening minutes at 27,185 points. The broader compiled S&P 500 index won 0.3 percent to 2984 points. Nasdaq technology level meter rose 0.4 percent to 8178 points.
Oil service provider Halliburton rose more than 5 percent. The profit fell sharply on an annual basis due to exceptional items, with a somewhat lower turnover.
Later this week, investors will be presented with a large number of business results from well-known names such as Amazon, Facebook, Tesla, Google's mother Alphabet, Intel and Boeing.
There are also critical macroeconomic figures, including an initial estimate of the growth of the US economy in the second quarter.
It also became known that Equifax, a credit bureau, is settling a case involving a major hack at the company with regulator FTC for 700 million dollars.
During the 2017 hack, compassionate data was captured from over 140 million people. Equifax rose 1.5 percent.