Boris Johnson Promises Early Brexit and is Surprisingly Sweet to Theresa May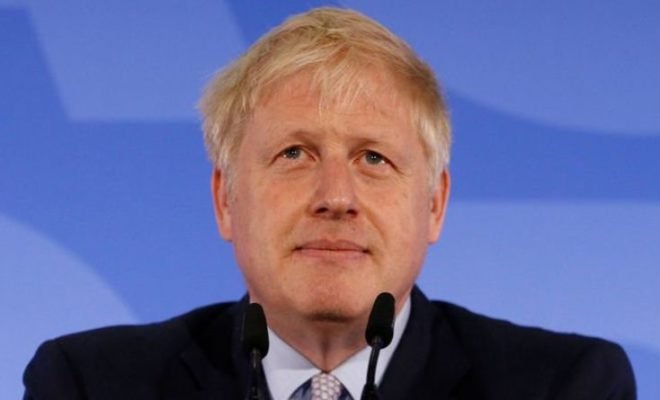 Boris Johnson Promises Early Brexit and is Surprisingly Sweet to Theresa May. In his victory speech, Boris Johnson promised to work hard to realize the Brexit at the end of October. For the opponent, Jeremy Hunt and predecessor Theresa May, the new prime minister had kind words left.
Johnson called it "an extraordinary honour and privilege" to be Britain's new prime minister. He did not shy away from scepticism about his conservative fellow party members in London, even within his Tories.
"I realize that there are people who question the decision to choose him as the new prime minister," Johnson said in the third person about himself. There will be people who wonder what they have done. Maybe even in this room. "
In a relatively short speech that was often light-hearted, the former mayor of London promised to do his utmost to win over critics. "I say to all doubters: we are going to provide this country with new energy and get Brexit done." Without a deal, Britain will leave the EU on October 31.
According to Johnson, who won the Conservative leadership election with a significant 66 percent majority, Britain is facing a "defining moment" in history.
"Again we have to unite two different instincts, two noble motives: on the one hand there is the deeply cherished wish of friendship and free trade between Great Britain and our European partners in which we support each other in the field of security and defence."
But at the same time, there is our equally deep and sincere desire to govern this country democratically. And of course, some people say that these two are incompatible and that it cannot be done.
Johnson, who raised his fist regularly, referred to the theme of his passing campaign. If you have forgotten, which is probably the case: it is possible to get Brexit, unite the country and defeat Jeremy Corbyn (the leader of Labor, ed.). And that is what we are going to do.