Scottish Parliament Calls for Second Referendum-Brexit UK Independence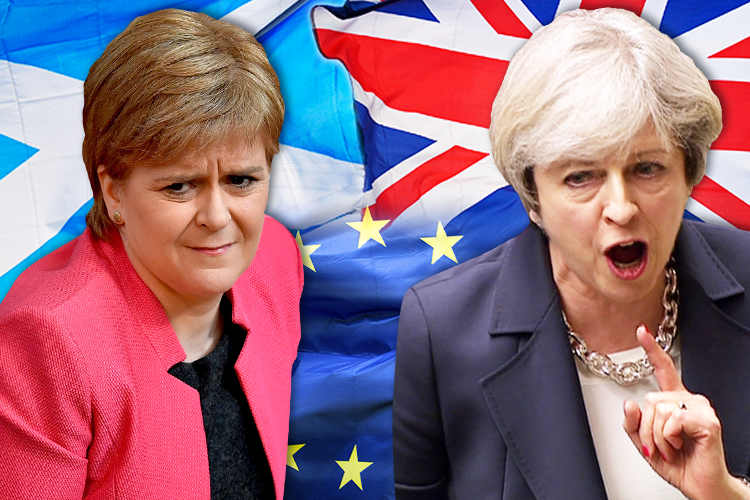 Scottish Parliament Calls for Second Referendum – Brexit UK Independence! The sense of timing. On the eve of the launch of the Brexit, Scottish MPs on Tuesday authorized by a vote their Prime Minister Nicola Sturgeon to ask London for the organization of a new referendum of independence, capable of dynamiting the United Kingdom, written by CNN News.

The regional parliament, dominated by the independentists of the Scottish national SNP party, voted by 69 votes to 59 in favor of this new consultation after the one lost in 2014.
The motion adopted provided for consultation to take place between autumn 2018 and spring 2019.
Nicola Sturgeon must now seek the agreement of Theresa May and the Parliament of Westminster to organize this second consultation.
The vote that was to take place last Wednesday but was postponed because of the attack on the Parliament of Westminster in London, intervenes the day before the Brexit trigger, further strengthening the dramaturgy around these two historical events.
The almost concomitant of the two appointments is ultimately logical so much the Scottish desire to break with the rest of the United Kingdom is linked to the break-up is about to be formalized between Great Britain and the European Union.
Without Brexit, approved by 52% of the British but rejected by 62% of Scots, Scottish Prime Minister Nicola Sturgeon would not have asked for a new self-determination referendum so soon, only three years after the one lost. (to 55% against 45%) in 2014.
"Circumstances have changed with the Brexit," insists the leader of the SNP, who wants Scotland to remain at least part of the European single market.
It now hopes, ideally, to hold another consultation at the end of 2018 or early 2019, before the end of the exit negotiations between the EU and the UK.