Russian Opposition Leader Alexei Navalny Arrested in Moscow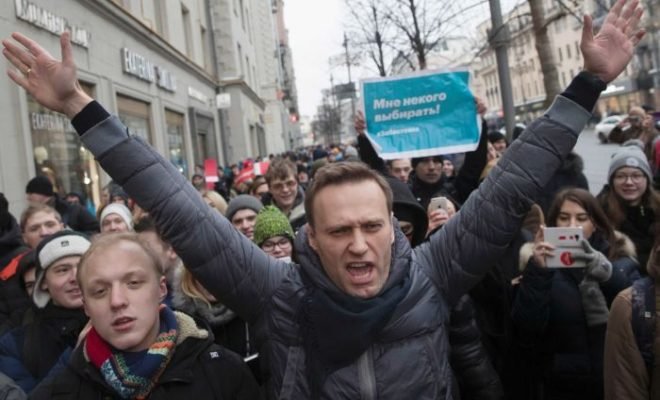 Russian opposition leader Alexei Navalny was arrested in a Moscow demonstration. Navalny arrived at a demonstration against the government of President Putin and the presidential election that in March, according to him, not fair. He was immediately arrested.
This happened according to supporters and eyewitnesses because the demonstration in the center of Moscow was not allowed.
The followers of Navalny were also not welcome in St. Petersburg. In several other cities, according to the Russian police, people have argued against Putin without incidents and the fraudulent ballot box on 18 March.
Navalny is a 41-year-old lawyer and has emerged as a leading opposition leader. However, he is not allowed to participate in the presidential elections in March, because in 2013 he was sentenced to a prison sentence for embezzlement. Navalny and his followers regard this criminal case as a political process to thwart him.
Navalny did in 2013 participate in the election of a mayor of Moscow. To the astonishment of friend and foe, he obtained more than a quarter of the votes. Navalny has called for a boycott of the upcoming presidential election.