New Book Reveals Trump and Kim Correspondence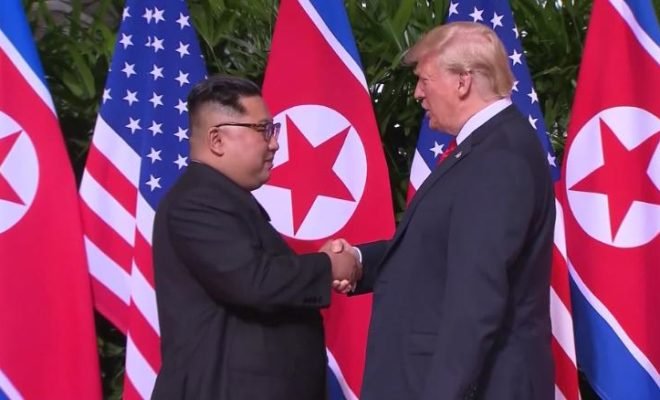 US President Donald Trump and North Korean leader Kim Jong-un regularly exchange letters. 25 of these letters will be published in September in journalist Bob Woodward's book 'Rage'.
In one letter, Kim would describe his relationship with Trump "as if it were from a fantasy movie". Trump previously said the two fell in love through their letters to each other.
The US and North Korea seemed to be coming closer together, diplomatically at the start of Trump's presidency. That resulted in two meetings, in Singapore and Hanoi.
The summit in Hanoi in February 2019 did not go well, after which official contacts between the countries were halted. Kim and Trump would still write to each other in private letters.
Woodward's book will be on the shelves in the US on September 15 and will then also be available in the Netherlands via the internet.
Woodward wrote the book 'Fear' about Trump's white house in 2018. The president dismissed that book as "lies." The journalist interviewed Trump for the new book.