George Clooney Lashes Out at Paparazzi Photos of Twins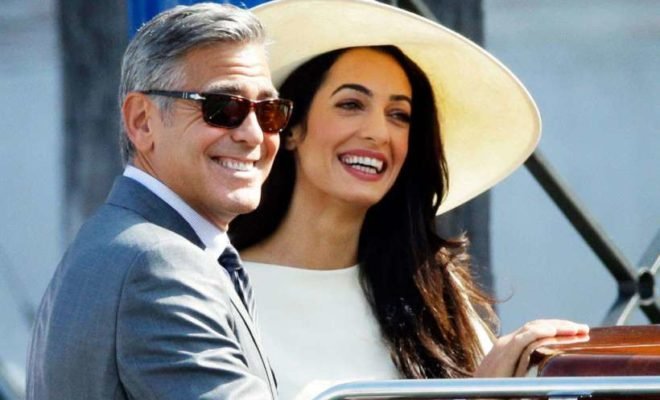 George Clooney Lashes Out at Paparazzi Photos of Twins. George Clooney complaints about the French magazine Voici. The magazine has posted the first pictures of the twins of George Clooney and his wife, Amal Clooney.
A paparazzo has put the couple and their children on the picture during a holiday in Italy. The actor announces that "the photographers, the agency, and the magazine will be prosecuted according to the law," writes Hollywood Reporter. "The safety of our children therefore asks."
In the photographs, George (56) and Amal (39) Clooney can be seen from a wide distance while keeping their daughter and son in arms.
It is not known whether permission has been given for the photos. The couple is on vacation in Italy, where they have a home on Lake Como.
Ella and Alexander are now one and a half months old, born on June 6 in London. Their parents have not said much about the arrival of the twins. Amal Clooney's parents confirmed the birth of the son and daughter of the actor and the human rights attorney.
TMZ already put the actor on the picture with one of his children, but then the child was in a cradle. Even now there are no faces of the children to see.
The French newspaper has been charged several times for the unlawful placing of photographs of several famous people.