Fight between Turkish Army and Kurds Continue in Northen Syria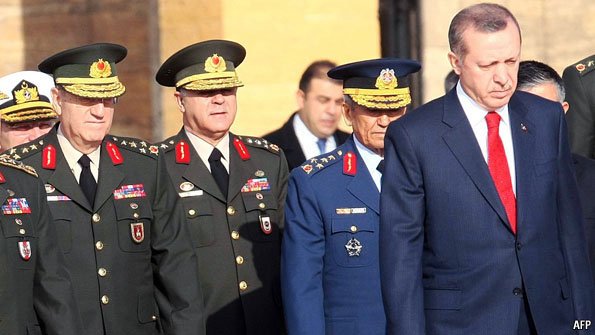 The fighting in the north of Syria between Turkish troops and Kurdish militias is still in full swing today. Yesterday the ground offensive began after the Turkish army had crossed the border.
Turkey had already started air strikes on Saturday. The offensive is focused on the Afrin province.
Turkey calls the invasion operation Olijftak, a symbol of peace. The Turks see these Syrian Kurds as an extension of the banned PKK movement, which they label as a terrorist organization.
They want to reduce the Kurds and bring about a 'safe zone' of 30 kilometers. The Kurds bombard Turkish villages just across the border.
The Kurdish militias are supported and armed by America because of their fight against IS. So the violence is also internationally politically sensitive because Turkey and America are NATO allies.
Villages:
NATO says in a statement that it is continuously in contact with Turkey about the situation. The organization believes that Turkey 'has the right to protect itself against terrorism,' but urges the country to do this in proportion.
According to the Kurdish militia and the Syrian Observatory for Human Rights, the Turks had for a short time succeeded in taking two villages, but the Kurds succeeded in repelling the attack and recapturing the villages. On the Syrian side, according to the Syrian-Kurdish militia, at least 18 civilian casualties would have fallen.
Furthermore, there was a rocket attack from Afrin on a Turkish camp. According to the news agency, Dogan two fighters of the Syrian Army supported by Turkey were killed.
Kurds not easily defeated
It also occurred to Koens that there were relatively few Turkish soldiers. "You see a lot of Syrian mercenaries here, who are doing the dirty work in the service of the Turkish army."
Koreans expects that the Kurds will not be defeated easily. "This is a mountainous area that the Kurds know by their thumb, taking such an area is difficult, and then keeping the area in the hands is very difficult.