Angry Protesters: The Police Play Cat and Mouse Game across Hong Kong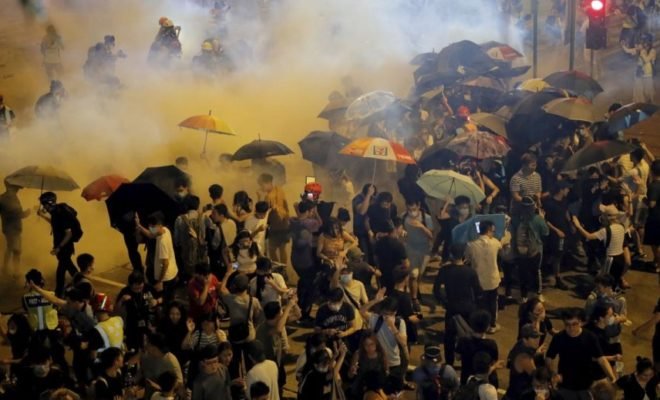 The authorities and demonstrators in Hong Kong were once again engaged in a cat and mouse game on Sunday. The police acted with charges and tear gas against street protests. Protesters often withdrew quickly to resurface somewhere else.
The demonstrators' tactics are referred to as "orphaned water" in local media. "We have been running all day, but are not tired," said a demonstrator. He hurried to another demonstration in the metropolis, which has been under the spell of large-scale protests for weeks.
The protests took place throughout the metropolis on Sunday. In the Sham Shui Po district, more than a thousand demonstrators in black shirts travelled the streets. Some residents cheered while drivers are horned or raised their thumbs.
"We have been living in Hong Kong all our lives. This is the toughest period because the government doesn't listen to the citizens," said a 63-year-old man. He had taken his 93-year-old father in a wheelchair to the protest.
The protests in the city, which has autonomous status within China, initially revolved around a controversial extradition law. In the meantime, demonstrators also have other requirements.
"I'm worried about my future. The future of Hong Kong. We all do that," said a 27-year-old man whose tears ran down tear gas. "We want to prevent China from fully taking over."