Alan Moore Returns to Criticise Boris Johnson for Grenfell Fire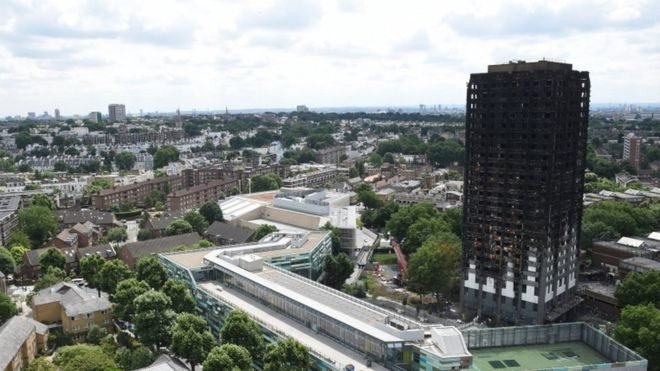 Alan Moore Returns to Criticise Boris Johnson for Grenfell Fire. The legendary comic strip author Alan Moore announced his farewell to the comic world two years ago but now returns to point Boris Johnson.
Alan Moore, who you might know as the author of graphic novels like Watchmen and V for Vendetta, worked with 23 other authors on 24 Panels, a comic series for the benefit of the Grenfell Tower fire victims last year. A fire broke out in the 24-storey building in London, with more than seventy fatalities as a result.
Melinda Gebbie, Moore's wife, took the illustration and drew Boris Johnson as a prisoner who took his picture. Moore writes next to it: "Shame and shame are forever", referring to Johnson's time as mayor of London when he cut the budget of the London fire brigade. Kieron Gillen, the curator of the project, calls the contribution of the couple "one of the most politically charged pieces in the book".
24 Panels are the spiritual successor to 24 Stories, a collection of short stories that appeared earlier this year and whose proceeds also went entirely to the survivors of the Grenfell fire.
Another similarity between 24 Panels and 24 Stories is that in both cases twelve famous authors and illustrators volunteered to contribute to the project, while the public submitted the remaining twelve works.
"In a disaster such as the Grenfell fire, we see the images and realise what the immediate physical consequences are," says Gillen, "but we rarely think of the shadow that comes from it and how long it takes for people with that pain and learn that loss. "