Air Strikes in Yemen: Dozens of Deaths Including Children on A Bus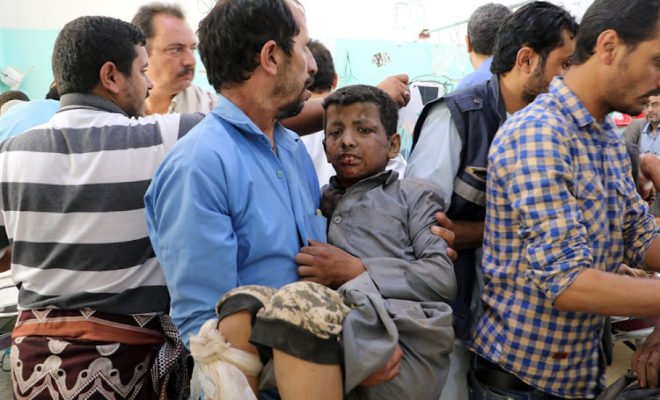 Air strikes by the coalition led by the Saudis have led to dozens of deaths in Yemen, including children on a bus. This is reported by various medical sources in Yemen and the International Committee of the Red Cross (ICRC).
Abdul-Ghani Nayeb, head of the health department in Saada, the North Yemeni province where the attacks were carried out, told Reuters that 43 people were killed and 61 injured. How many of those deaths are children is not yet known. There are also questions about the exact extent of the attacks.
The alliance led by the Saudis speaks in a statement of a legitimate military operation. According to the coalition, the target of the air raid was a series of rocket launchers used yesterday by the Houthis in the attack on the southern Saudi city of Jizan. The Saudis accuse the Iranian-backed Houthis of having used children as 'human shields'.
Houthi spokesman Mohammed Abdul-Salam stated that the Saudi coalition "clearly does not take into account the lives of citizens". According to the spokesperson, the attack was deliberately aimed at a busy public place in the middle of the city.
A civil war has been erupting in Yemen since 2015. The Houthis, who have the most densely populated areas of the country under their care, including the capital Saana, ousted the internationally recognised government in 2014. A few months later, Yemen changed into a battlefield where the broader conflict between Shiite Iran and Sunni Saudi Arabia is fought.
According to the UN, the war in Yemen already led to more than 10,000 deaths and the displacement of more than 2 million people. According to the UN, the country is also on the verge of a famine.