3 Ways to Improve Your Ecommerce Business Efficiency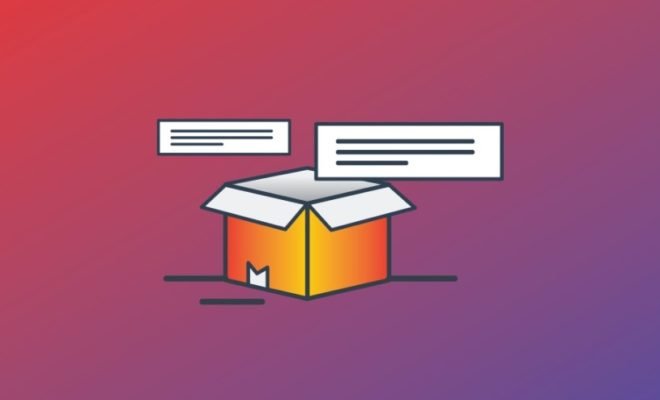 There are many ways to make your business stand out and optimise for efficiency. The age-old adage "you must walk before you run" remains true in this business application, the implication denoting there are basic skills to perfect before moving onto building on that foundation. These 3 tips are ubiquitous and beneficial; but their relevance will depend on how far along the cycle that the business in question is and, what changes have already been implemented.
Social
There are many ways to promote your business, and, having an understanding and a presence on some of the more popular means of today is essential for a plethora of reasons. Some research should be undertaken to see if this is the most effective marketing platform for your business or if there is a better space for the advertisement to be located.
Facebook & Instagram both belong to the same parent company and are where you can find an incredible source of potential customers. Facebook as of January 2019 had 2.27 billion active monthly users, and the popular photo-sharing app (Instagram) had a modest 1 billion active monthly users.
Just speaking in the volume of total users it's a massive asset but when you delve deeper into the platforms; the application and potential uses are profound. The amount of time spent on each platform and the engagement that is atypical of users on either platform is demonstrative of the impact that a correctly targeted promotional campaign could have existing in a space such as this. Upwards of 35 minutes on average is spent a day on the platform (Facebook) which leaves a lot of time to expose them to your marketing message.
Facebook also has great ways to process the user base, label them accordingly and remarket the message to the correct demographics. In addition to precisely targeting your audience, there are a series of metrics to analyse the efficiency of the marketing spend allocated. This ad tracking can help you further optimise your activities for the most significant impact.
Onsite
Upon entering a store whether consciously or subconsciously you make evaluations of the surrounding space, customer service and the ease of the overall experience. This is a direct parallel to the journey of an online consumer; despite the criteria that will enhance/hinder business being slightly altered the driving factors behind them remain the same.
The onsite experience a consumer has speaks volumes to the perception of the brand being scrutinised. Simplicity is key with the design of the site; this is a preemptive measure to prevent confusion. Reduce the use of busy banner ads and the lack of consistency through different splash pages with menus in new locations. Choose a single colour scheme and maintain loyalty to it. Limit the assumptions made in regards to prospective visitors about hardware, specific browsers and even common sense.
Navigating through the website should be just as simple as discovering it. Having navigational tools and a readily apparent "HOME" button brandished on all pages will create ease restarting the from the landing page. Abstaining from dynamic navigation bars will also assist in creating a confusion-free environment. The bottom-line should be front and centre at all times and having all pages link back to the primary product offering of the site will make good use of the web hosting budget. Contact information should be displayed on all pages and on the contact specific splash page there should be a strongly worded invitation to action. If possible off assistance in the form of free text chat, can easily be assigned to be sent to a personal handset if the scale isn't there yet; a free service goes far in fostering trust.
Content that is related to your target audience is essential. Getting traffic that doesn't wish to engage with the content is going to provide a high bounce rate and no conversions. Defining and segmenting your target audience is essential. Answer these three questions before creating content: Before you can create content you need to enquire: what do my customer expect to find on my website? How relevant and captivating is this to your audience? How should the content be presented to best communicate with your target audience?
Make check out easy
Much like the design of the user interface for the website, the point of sale needs to seem less daunting on the consumer side of the fence. Many prospective conversions can drop off if there are multiple steps before the user can enter their details and acquired the purchase. Removing barriers of entry and additional hoops to jump through can push along your customers to make a purchase. Offering integration with all standard forms of payment including major credit cards, Google and Apple pay and pay later services such as after pay has proven to increase sales.
Consider a strategy with returns: there are two schools of thought. Hassle free returns versus the store credit incentive to retain a purchase. The first is self-explanatory, the second is a more recent implementation particularly by fast delivering fashion brands offering a 5% greater return if the consumer claims an in-store credit. This method will put the money back into the ecosystem and has proven effective in many cases, but, what's right for your business could be wrong for another.
Partnering with a shipping company or courier mail service that will reliably and quickly fulfil orders is hugely important in today's ecommerce space. Having incorrect, late or expensive deliveries can be enough reason for a consumer to take their business elsewhere next time. Conversely, partnering with the right service will take a lot off the logistical plate and leave you to focus on the core business.
Sendle is a company that has revolutionised the SMB parcel delivery sector by taking the traditional parcel posting on offer to large segment customers and offering a similar service to a business that can't compete on the same scale. Sending parcels direct to customers is simple and will be collected from the door and delivered right to the home of your customer. Cheaper postage and Sendle tracking mean more money retained in the business and peace of mind for the customer waiting on their order. Not all courier services are alike finding a shipping partner who will make your business look as good as they are.
Using these three focal points: social, onsite and checkout you can significantly improve the overall efficiency of your ecommerce website.