29 Dead Including Women and Children in Attack on Military Parade Iran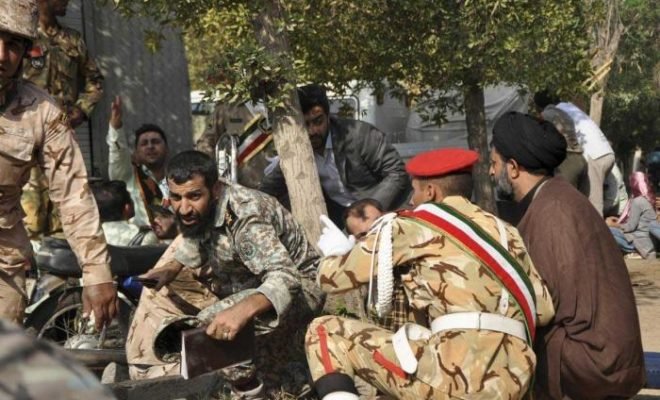 In Iran, 29 deaths have already been counted after the attack on a military parade in the city of Ahvaz, in the southwestern province of Khuzistan. That reports the Iranian state news agency Irna. Four armed men opened fire on the parade. The victims are soldiers and civilians, including women and children.
"There was not a single state official present at this event, but several civilians were killed," Irna reports. The victims are soldiers and civilians, including women and children, who came to watch the parade. "Among the martyrs are a girl and a veteran who was in his wheelchair," said Brigadier General and spokesperson for the Revolutionary Guard, Abolfazl Shekarchi, on state television.
According to the Vice-Governor of Khuzistan, Ali-Hossein Hosseinzadeh, a journalist was killed. The number of injured is continuously being adjusted. According to the latest data, 57 people would have been injured. Many of them are in critical condition.
The four perpetrators have all died too. "Three of the four terrorists were sent to hell on the spot," the Brigadier General confirmed. A fourth attacker later died from his injuries.
Whoever committed the attack remains unclear. The international news agency Reuters reports that the IS claimed the attack via the Amaq press agency that is linked to the organisation. Any evidence that IS was also useful behind the attack was not delivered.
Ahvaz National Resistance, a kind of umbrella organisation for all armed organisations that are working for their Arab state in the province of Khuzistan, also demanded the attack.
Tehran held "a foreign regime" supported by the United States in the day before, still responsible for the violence. "Terrorists recruited, trained and paid for by a foreign regime have attacked Ahvaz.
Iran deems the regional sponsors of terrorism and their American masters accountable for such attacks", wrote the Iranian Foreign Minister, Mohammad Javad Zarif, on Twitter. "Iran will respond quickly and forcefully to defend Iranian lives," the minister added. President Hassan Rohani has promised a "terrible answer" to the perpetrators.
Today, many military parades take place in Iran, on the occasion of the start of the 'Holy Week of the Defense'. During that week the Iraqi-Iranian War is commemorated, which erupted in 1980 and lasted eight years.