Tsunami Japan-Frozen Hour in Respect to Victims of Fukushima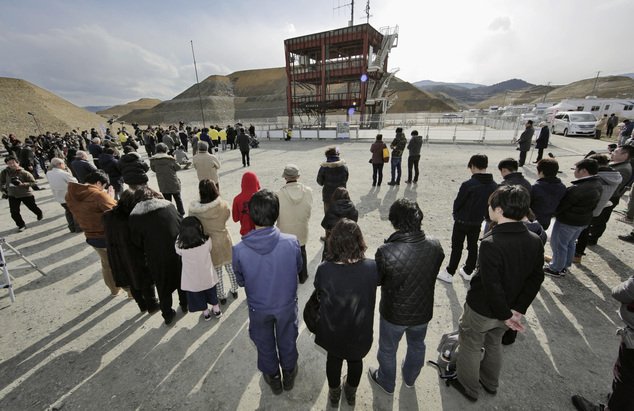 In Japan! Entire country which is immobilized in meditation, on March 11, 2011, at exactly 14:46, an earthquake was taking place off Japan, causing a violent tsunami that would fall on several hundred kilometers of coast causing the death or disappearance of more than 18,000 people.
Six years after these tragic events and the nuclear accident at the Fukushima nuclear power plant, Japan has therefore paid tribute to its missing.
While an official ceremony was held in Tokyo in the presence of Prime Minister Shinzo Abe, the alarms sounded throughout the country. Suddenly, millions of people stopped on the street, time to have a thought for the victims.
This kind of tribute where a whole nation stops for a few moments exists in several places on the planet.
On 1 August, for example, the Poles remembered the martyrs of the Warsaw insurrection, when the Turks froze on 10 November in tribute to Atatürk and Israel on 27 Nissan for the victims of the Shoah.