Theresa May Complains about Her Political future: Completely Inappropriate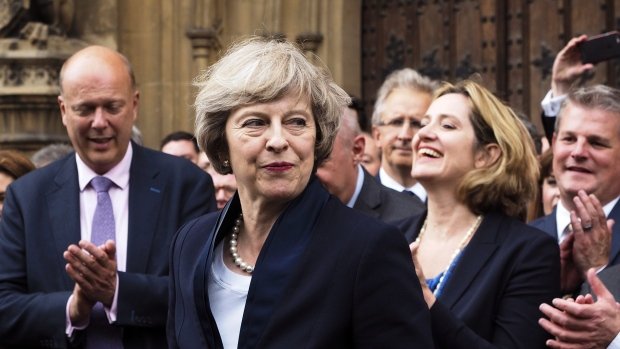 British Prime Minister Theresa May is "irritated" by the speculation about her political future. She said that during an interview with BBC.
The debate about the departure from the European Union in just over six months should be about the future of the country, not about the prime minister's, May said.
May also denounced that her Brexit opponent Boris Johnson compared her plan with "a bomb belt" around the UK. About the speculations about her person, she said: "I am a bit annoyed, this debate is not about my future, but about the future of British citizens and the United Kingdom".
The British Prime Minister calls for the maintenance of close trade relations with the EU countries after the Brexit on March 29, 2019.
However, in its conservative party, May gets resistance from the champions of a hard Brexit, with a complete break between the United Kingdom and the European Union. Union.
"That's what I focus on, and on which we all have to concentrate, making sure that we get a good deal from the EU, which benefits British citizens, wherever they live." That's what matters to us, " according to May.
May also reached out to former Foreign Secretary Boris Johnson, who, in her view, used a "completely inappropriate" language when comparing her Brexit plan with "a bomb belt" attached to the United Kingdom.
Johnson, seen as a possible successor to May, stepped up as the minister in July in protest against May's plan to maintain close trade relations with the EU.
Brussels and London are hoping to reach an agreement at the European summit in October, and if that does not work, a deal must be on the table at the latest in early November. This contract must then be approved by the British Parliament, where May has only a small majority.
Besides, the 27 remaining EU countries and the European Parliament must give their approval.