The Stock Markets in New York Started slightly Lower on Monday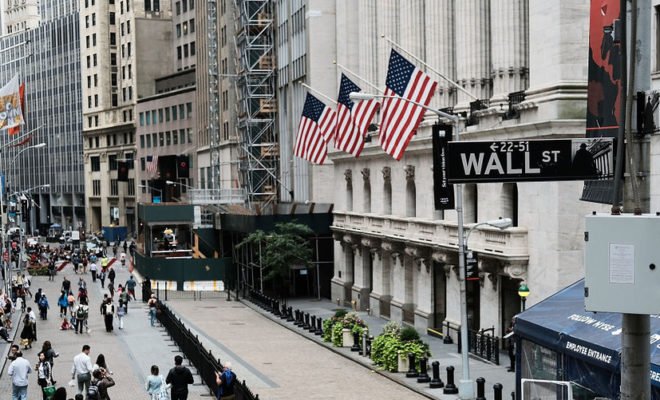 The stock markets in New York started slightly lower on Monday. At the start of the new trading week, investor attention is focused on trade developments and the Brexit.
Furthermore, the beginning of the quarterly figures on Wall Street will be looked forward to later this week. Also, Boeing again attracted a great deal of interest from investors.
The Dow-Jones index was 0.5 percent lower in the opening minutes at 26,295 points. The more broadly composed S&P 500 dropped 0.2 percent to 2886 points. Nasdaq technology exchange lost 0.2 percent to 7923 points.
On the trade front, negotiations between China and the United States on a deal are progressing steadily. According to the Chinese news agency Xinhua, there are still several issues that need to be negotiated, but there is still progress.
Dow heavyweight Boeing fell 3.5 percent. The aircraft manufacturer announced on Friday after trading hours that the production rate of the 737 MAX aircraft will be reduced because those aircraft are on the ground worldwide. The production goes from the current 52 per month to 42 pieces.
Besides, a Chinese leasing company would suspend a large order for the 737 MAX and Boeing also received a write-down on his trousers from Bank of America Merrill Lynch.
Furthermore, data about factory orders and orders for durable goods are processed. They come shortly after the start of the trade.