May Makes a Plea to Corbyn in A Newspaper to Reach Brexit Deal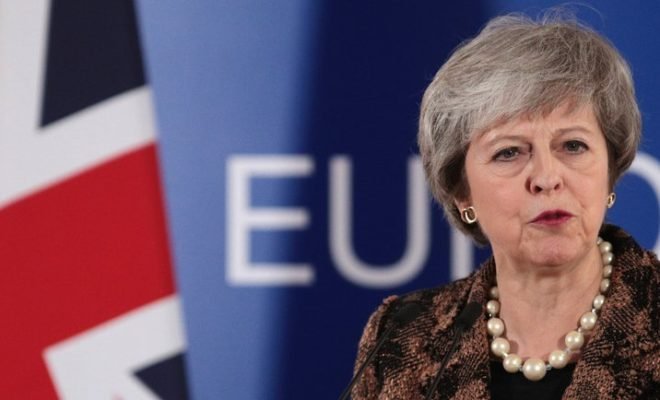 May Makes a Plea to Corbyn in A Newspaper to Reach Brexit Deal. British Prime Minister Theresa May of the Conservative Party today, in a contribution to the Mail on Sunday, called on the leader of Labor opposition party, Jeremy Corbyn, to participate in a compromise regarding the UK's departure from the European Union.
Let us listen to what the voters said during the local elections and put aside our differences of opinion. Let's make a deal.
According to May, the British are "frustrated" by the Brexit drama and "fed up with the failure of the two major parties." In the local elections, the conservatives lost more than 3000 seats in city councils, while Labor also had to surrender nearly a hundred seats.
"Three years have passed since the historic referendum in 2016, and people just want us to get along," said the prime minister.
May started the formal negotiations with Labor after the parliament had abandoned its Brexit deal three times.
However, the gap between the parties seems too wide, and many members of parliament in both camps are opposed to the talks. "We have to find a way out of this impasse," says May.
The talks with Labor went "seriously" according to the government leader, and both parties agree that an agreement must be reached "that protects our jobs and security and puts an end to free movement."
"But there are also differences of opinion about what the future relationship between the UK and the EU should look like, so a compromise will be needed to reach an agreement," says May.
"If we reached an agreement across party boundaries, the deal would be a springboard to a brighter future."