Johnson Urged the EU: Dump the Backstop or there will be a No-Deal Brexit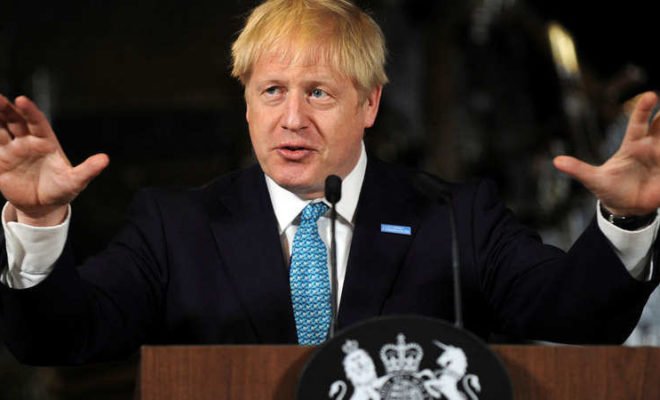 Boris Johnson, the new Prime Minister of the United Kingdom, has once again urged the European Union: dump the backstop; otherwise, there will be a no-deal Brexit.
The European Union has previously stated that the removal of the backstop in the current agreement is unacceptable. With the backstop, the EU wants to prevent a hard border between the EU member state of Ireland and the British part of Northern Ireland.
Johnson finds the backstop an "undemocratic horror." "Progress can be made in the negotiations without a backstop," said Theresa May's successor during a visit to Manchester today.
I also don't want a no-deal Brexit, but if there is no other way. It is said that the agreement can no longer be challenged and I doubt that. "
The current agreement, which was negotiated by his predecessor Theresa May but never touched by the British parliament, is not an option for him.
The backstop – the emergency solution that tackles the problem with the Irish border by keeping the British temporarily in the European customs union – is a thorn in the eyes of Johnson.
Johnson wants to leave the EU, but wants a new collaboration with the "European friends". He said this during a speech. View the images here: