Inferno in California: Firefighters Battle Wildfires in Wine Country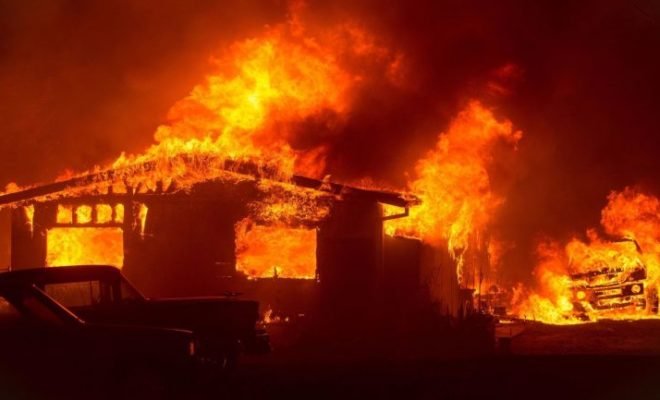 In northern California, at least 10 people were killed by forest fires. Indeed 1500 buildings went up in flames. The fire is spreading rapidly and is still under control. A residential area in Santa Rosa, California is completely burned.
Many residents have fled for the fires which threaten, among other things, the well-known wine regions around Napa and Sonoma Valley. The sheriff of Sonoma County reports that seven people died there.
In Napa County, two people died, and one victim killed in Mendocino County writes the Los Angeles Times. Burning in the area more than fourteen burns and possibly more people were killed.
Santa Rosa has set an evening bell because it is feared that robbers will hit their battles now that many residents have fled.
Governor Jerry Brown has declared the state of emergency. The hard wind has made the situation worse. Unusually high temperatures and severe drought have increased the risk of fire in many parts of the west of the US in recent months.