Google Self Learning Software can now Recognize Objects in Videos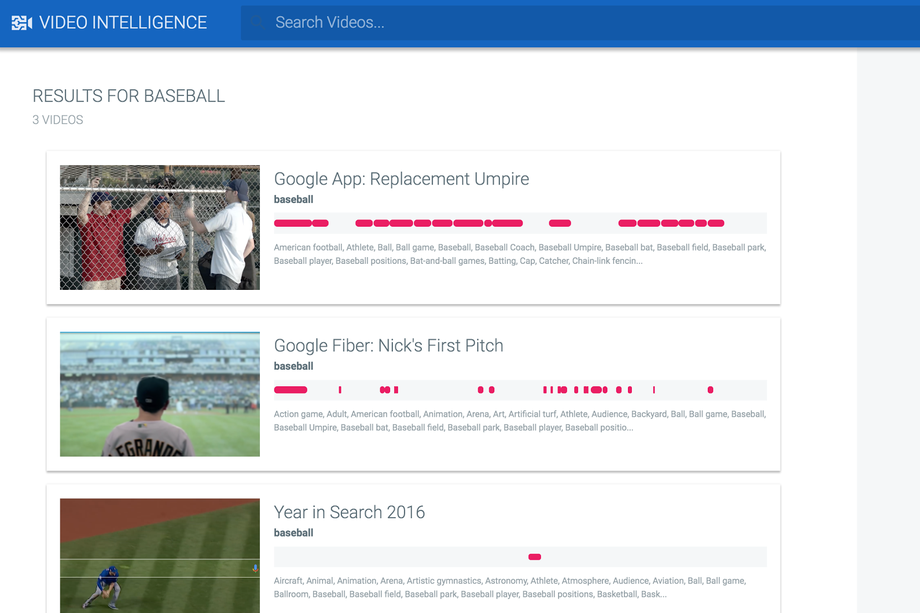 Google can now recognize the self-learning artificial intelligence objects in videos. Google presented the new Video Intelligence API during his Cloud Next-conference.
The technology is a leap forward in image recognition, which until now mainly focused on still image. Developers can incorporate Google's technology into their own applications.
Thus it becomes possible to look at certain moments in videos based on keywords. For example, by typing "cat", users will see all parts of the video of the artificial intelligence a cat show is on.
The videos must be previously stored in Google cloud service. Google has put some demo videos online in which the artificial intelligence software will recognize live shows objects and events in the motion pictures.
So the system can automatically generate tags that normally must be entered manually by example, administrators of a video archive. In addition, the artificial intelligence also detects how many scenes are in a video and when switching between scenes.
Google also announced that its Cloud Machine Learning Engine software for building customized artificial intelligence is now available to everyone.