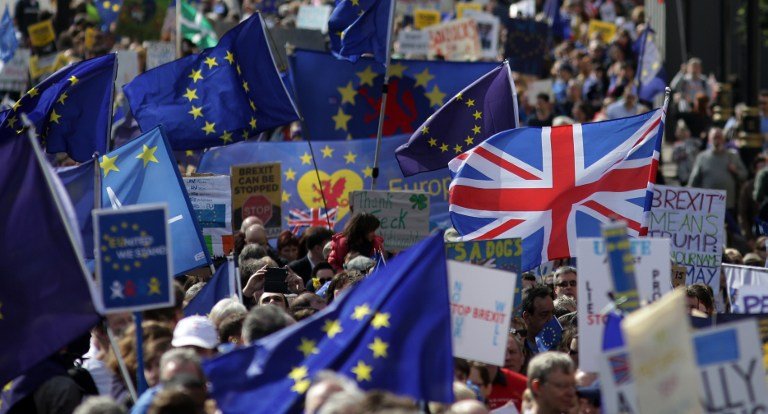 The European Commission is going to study objectively the new British brexit proposal. Johnson's political opponent, Jeremy Corbyn, is not so sure that the Prime Minister's compromise will be welcomed by the EU.
President Jean-Claude Juncker, during a telephone conversation, informed British Prime Minister Boris Johnson of the letter and the texts of the new proposal that he received today. The EU does not immediately reject Johnson's proposal, it sounds.
Juncker said he was pleased with Johnson's "determined steps" to reach an agreement. However, Juncker also sees problems, especially with regard to the backstop, the guarantee scheme demanded by the EU that after the Brexit there will be no hard border between Northern Ireland and Ireland. Johnson wants to see that entire scheme cancelled.
The proposed control of goods entering Northern Ireland from Great Britain (Scotland, England and Wales) after the Brexit is also not immediately referred to the trash bin in Brussels. In a statement, the committee says that the EU wants a deal with London.
"We are ready 24/7 for this to happen, as it has been for three years." The Brexit negotiation teams will meet in Brussels in the coming days. Diplomats in Brussels believe that the EU does not want to give the impression of closing the door in advance.
Jeremy Corbyn, leader of the British Labor Party, thinks that the European Union will nevertheless reject Prime Minister Johnson's; it proposal. He says he does not see why the EU would vote in favour. It is also unclear, according to Corbyn, how the Good Friday Agreement is being enforced in Northern Ireland.