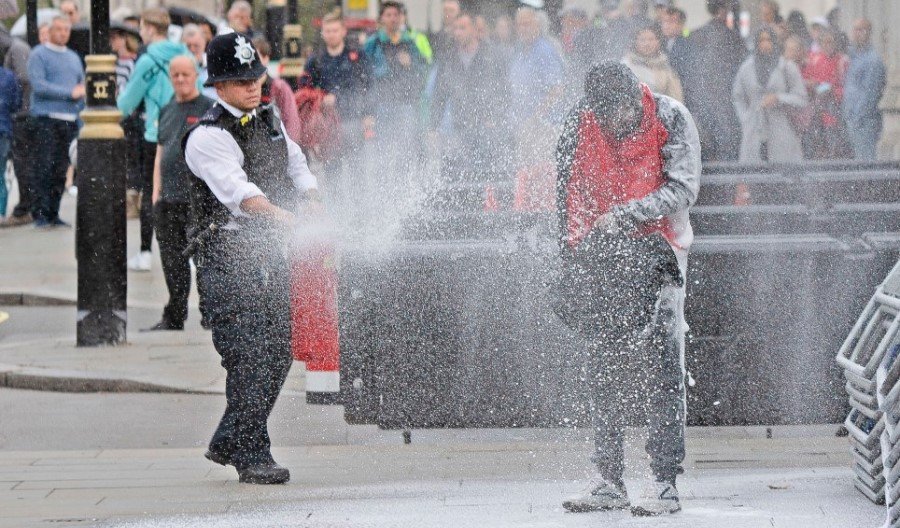 A Man Doused Himself in Flammable Liquid Outside Parliament. A man with a lighter was arrested this morning at the British Parliament in London after he had probably covered himself with a flammable substance.
The incident happened this morning around 10.45 a.m. The police sprayed the man on with a fire extinguisher, even before an ignition could take place. He was not injured, as a result, reports CNN.
MP Huw Merriman saw it happen. "A man next to me at the gates of parliament seems to have thrown gasoline over himself. Incredibly brave reaction from the police, who is now helping him, "he writes on Twitter.
Why the man doused himself with a flammable liquid is unknown. He was taken to the hospital by ambulance and was detained. The police temporarily closed off the area.