California's Deadly Fire Fueled by High Winds and Dry Conditions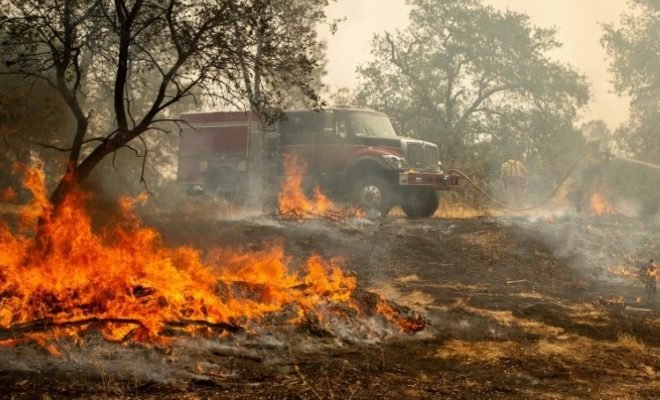 The number of deaths from forest fires in northern California has risen to five. A 70-year-old woman and her two great-grandchildren aged 5 and 4 died when the flames destroyed her house, reports the American news channel CNN.
Earlier, two people were already killed among the firefighters who tried to extinguish the fire.
Seventeen people are still missing. This number changes regularly because people are found, but new missing persons are also reported.
Despite the efforts of 3400 firefighters and 17 fire extinguishers, the wildfires are expanding further and further. Six large fireplaces were counted so that at least 38,000 people had to leave their home.
At least five hundred houses and business premises have been destroyed, and the fire is threatening another five thousand buildings. According to data from the fire brigade, only five percent of the fires are under control.
The region around the city of Redding, where 90,000 people live, is most threatened. Residents are asked to be aware of possible evacuation.
California is not the only sector in the US that is plagued by fires. In total, 89 massive wildfires raged in fourteen states on Saturday, according to figures from the American National Fire Center. In the US, 1.7 million hectares of nature has been destroyed by fire so far this year.