British House of Commons Vote again Tomorrow on the Brexit Agreement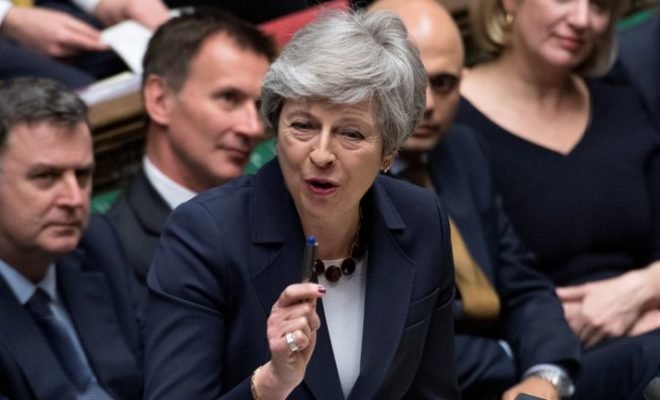 The members of the British House of Commons may vote tomorrow afternoon again on the Brexit agreement that Prime Minister Theresa May has concluded with the European Union.
However, the government will only present the first half of the agreement discussing the divorce and not the part about the principles of future trade relations with the EU.
May hopes to get more MPs on her side in this way, but whether that succeeds remains a big question.
All day long it was unclear in London whether a third "meaningful vote" would come about the Brexit agreement tomorrow. An overwhelming majority rejected the deal in January and two weeks ago, and Speaker of the House John Bercow prohibited the government from submitting the same proposal a third time.
Prime Minister May has now decided to dismantle the Brexit agreement and tomorrow only to present the legally binding part about the divorce – the Withdrawal Agreement – and not the accompanying political statement about future trade relations.
The government has submitted a motion for this in parliament, and Bercow says that the motion deviates enough from the previous two votes so that he can now admit it.
The government intends to be in order tomorrow with the European condition to be postponed until May 22. According to Europe, this was only possible if the "Withdrawal Agreement" was approved this week.
The intention is then to vote on the full agreement only later – but therefore before 22 May. But tomorrow, according to government sources, is "the last chance" to avoid long delays and new parliamentary elections, they say to the BBC.
With the disassembly of the agreement, the government may also try to separate the Labor opposition party, which wants to implement the Brexit but has a different idea about the future. May seems to want to encourage at least some Labor members to approve the part about the divorce.