Lightning cause Forest Fire Portugal: Death Toll at 62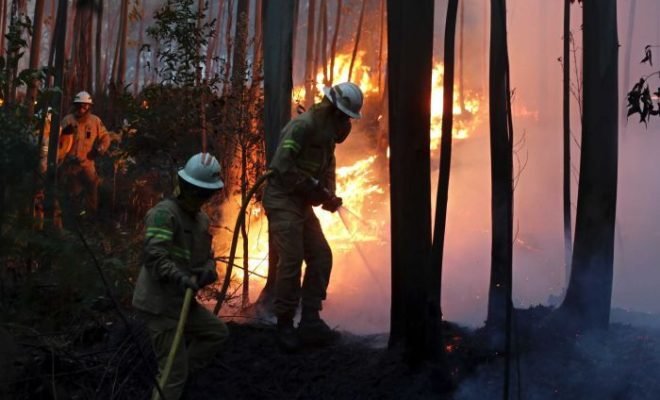 Lightning cause Forest Fire Portugal-Death Toll at 62. The authorities in Portugal have identified lightning strikes as the reasons of the devastating forest fire, with tens of deaths falling. The official death toll has now reached 62.
Due to the massive drought, the fire quickly catches around. "We even found the tree where the lightning was struck," says a local police chief. Earlier it was thought of fire, but it is now completely out of the table.
Burned Alive
Certainly thirty people are burned alive in their cars, completely surprised by the fire. Seventeen casualties were found on the road or near their car. There are about sixty injured. Four firemen and one child are in a bad state.
The situation in the affected area is still very dangerous, especially because the wind is on fire. These winds also caused people to be completely locked up by the fire in no time. The fire brigade in Portugal speaks of an unprecedented cruel and fierce fire.
State of Emergency
This morning, the authorities declared the state of emergency in the affected area. Dozens of residents fled, they are caught in the town of Avelar. About seven hundred firemen are trying to fight the fire.
Portugal has called for assistance from the EU, which has asked the Member States to supply extinguishing material. Then Spain and France sent blast aircraft. However, due to the huge dense smoke, they are difficult to use.
The Portuguese Prime Minister António Costa is shocked by the 'extent of the tragedy.' President Marcelo Rebelo de Sousa visited the area and spoke of a situation that is "unlike."
Prime Mark Rutte has transferred his condolences to Costa because of the "terrible forest fires." He also offered the Portuguese Prime Minister support. His thoughts are "victims and the courageous services that fight the fire."
Three Days of National Mourning
The Portuguese government has set three days of national mourning to commemorate the victims.