Fiance of Journalist Khashoggi Takes Crown Prince Mohammed Bin Salman to Court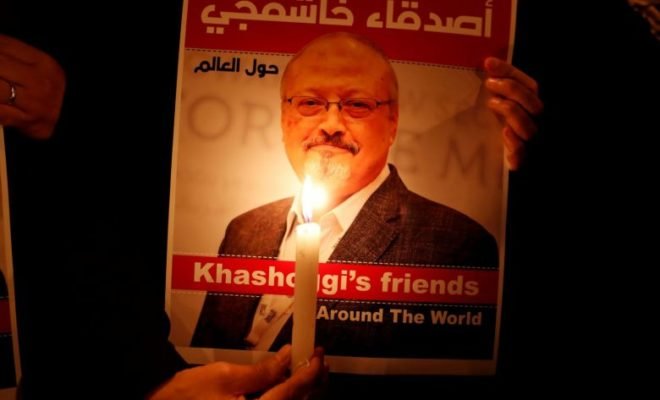 Hatice Cengiz, the Turkish fiancée of the murdered Jamal Khashoggi, has filed a complaint in a US court against Saudi Crown Prince Mohammed bin Salman and 20 other Saudis.
Following her, the Crown Prince has ordered her future husband to be murdered in the Saudi consulate in the Turkish city of Istanbul in 2018.
The Turkish woman has officially filed the complaint with a court in the American capital Washington. She has the support of "Democracy for the Arab World Now", the human rights group around the critical Saudi journalist Jamal Khashoggi.
According to the complaint, Saudi crown prince (and de facto ruler) Mohammed bin Salman ordered the murder of Khashoggi " to undermine his US campaign for democratic reform in the Arab world."
Jamal Khashoggi was a very well-known journalist in the Arab world and, incidentally, was not even that critical of the Saudi royal family, with which he had good connections. He even served as an advisor to the Saudi government for a time, but fell out of favour and left for the United States in exile in 2017.
There he worked for several Western media, including "The Washington Post". He became increasingly critical of Crown Prince Mohammed bin Salman, the son of King Salman, as he tightened his hold on the land.
That country first denied Khashoggi's death, but after an investigation of its own, the Saudi court admitted that the man had been killed in the consulate. The intention would have been to "convince him to return," but that would have gotten out of hand and Khashoggi would have overdosed on the sedative and died. His body would have been sawn to pieces.
In Saudi Arabia, five people have been sentenced to death for the murder of Khashoggi, but those sentences have not been carried out. Some people from Crown Prince Mohammed's entourage have been acquitted.