The Stock Exchanges in New York Opened on Monday with Small Results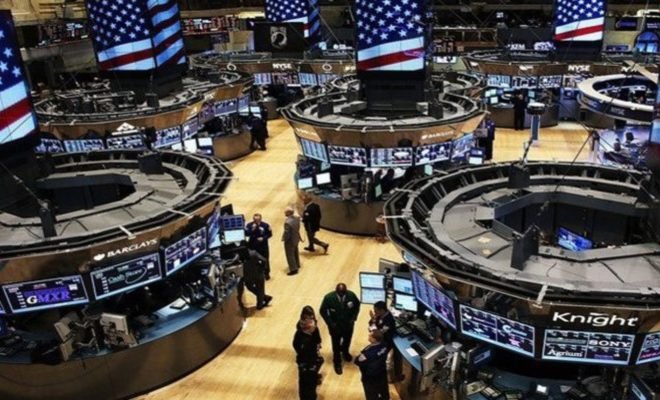 The stock exchanges in New York opened on Monday with small results. Investors on Wall Street face a busy week, with the Federal Reserve on Wednesday as the centre of gravity.
In the financial markets, an interest rate cut by the American umbrella of central banks is taken into account. Furthermore, we are looking forward to the essential jobs report from the US government on Friday, and there will be figures from Apple and others this week.
Shortly after opening, the Dow-Jones index scored 0.1 percent higher at 27,229 points. The broad-based S&P 500 dropped 0.1 percent to 3022 points, and the technology level meter Nasdaq dropped 0.2 percent to 8311 points.
Besides, attention is paid to trade negotiations between China and the United States. This week an American delegation with Finance Minister Steven Mnuchin travels to China. President Donald Trump said on Friday that a trade deal could take a while.
Investors were also interested in the pharmaceutical sector. Pfizer, for example, announced that it would take over Mylan. Pfizer will integrate Mylan's activities with his daughter Upjohn.
The acquisition is fully financed with shares, with Mylan shareholders acquiring 43 percent of the combined company. The new company accounts for an annual turnover of 19 billion to 20 billion dollars. Pfizer lost 1.4 percent, but Mylan jumped more than 14 percent.
Pharmacy company Exact Sciences (minus 11.4 percent) in turn announced that it would take over Genomic Health (plus 2.6 percent). The deal involves an amount of $ 2.8 billion in cash and shares. Through the acquisition, Exact adds specific tests for breast and prostate cancer to its existing portfolio.