WPX Hosting: The Best Amongst the Rest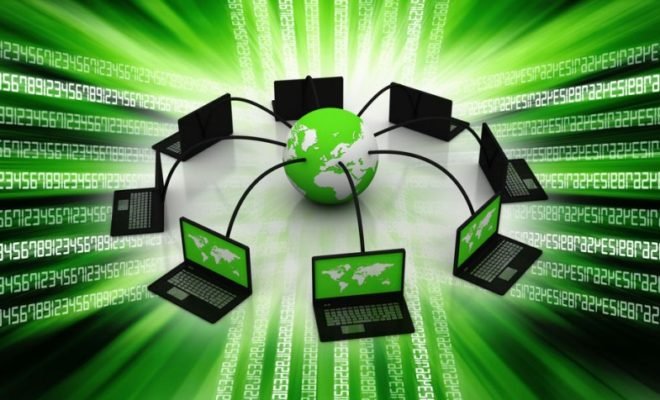 You have been working on your website for quite a while now and it is time to get it live: up and running for your audience. Now there are a couple of things that you might need to invest further time in. Make sure the technology used to build the website is up-to-date and thoroughly supported by the hosting service, you never know when something might go wrong. You also need to make sure your website and all the data therein is structured and stored in a proper fashion so as to make it accessible for all, while keeping confidential information hidden Not only that but your hosting server needs to be powered by the latest technology coupled with high bandwidth to provide seamless access to the visitors. All this with a dedicated support team available 24/7 to answer all your queries is what makes up an excellent hosting service and an excellent website.
You, however, cannot be the master of it all Moreover, it is not a feasible plan as well in terms of time and investment that is required to make it work. This is why you need to get hold of a web hosting service provider who would help keep your website up and running on the internet.
Why do you need a web hosting service provider?
But this is just one reason why it is a better idea for you to find yourself a reliable web hosting service. Let us take a look at some more reasons which will incline you to make the right choice and have a professional do the job instead.
Space
To be able to handle the growing traffic to your website, these service providers give you access to an unlimited space and bandwidth for your website. Since the server is connected to a cloud computing network, the perk of having ample storage space is further amplified.
Design
You will have all the freedom that you might need to get creative with the design of your website and the underlying infrastructure. Not only will you be able to experiment with layouts but try out different platforms too this way.
Reliability
You can expect 24/7 customer support from these service providers to ensure that your website doesn't face any technical issues while it is live. Moreover, they are also reliable when it comes to taking care of your website and giving it all the attention that it might need down the line.
Support
In case of an issue, every second your website is down will cost you users and will work against its success. Thus, it is imperative that you get it fixed in time to not turn it into an opportunity for your competitors to take away your website.
Speed
This is one of the biggest features that you will get to enjoy if you choose to go with a reliable web hosting service provider. Websites that load up faster not only get more visitors but also have better conversion rates when it comes to clicking links or making purchases from your website.
With these factors in mind, you need to find yourself a web hosting service provider which guarantees speed, space, and freedom for your website. One of the best web host for your WordPress website is WPX hosting. It offers some exemplary features which are hard to find in other providers and are something you really need to give your website a competitive edge.
Why is WPX hosting the best?
It is one of the beets web hosts for your WordPress website and here are a few things that make it the best.
Prompt site migration
No more waiting to have your site migrated from one platform to the other. Just pick up the plan and enter the relevant details. Once the ticket is generated your site will be migrated within 24 hours.
What is even better is the fact that their team keeps you informed about their progress and provide you with regular updates on the task.
Speed
This is the biggest perk you will get to enjoy once you decide to go with WPX hosting. It is not only fast but super fast! It will not only bring you more visitors but also improve the SEO ranking of your website.
Daily backups
It comes as a part of the package deal where the web host, WPX hosting creates regular backups for your website. Moreover, the backup files are stored separately for 14 days before being destroyed.
Support system
No more waiting in line or getting lost in the crowd when you are using the services of a web host. WPX values its clients and is there to provide 24/7 support to its customers. When a ticket is raised, you can expect a response in less than 5 minutes. This is how prompt their customer support team is.
Control panel
The control panel is user-friendly and very simple. This means that you can create and manage your WordPress account very easily now.
Multiple plans
You don't have one plan to choose from but rather three that allows you to pick a plan that meets your needs and suits your budget as well.
Business plan: This plan is most suited for the ones who have just started on with a blog and are looking for a hosting service which is fast and reliable. For just $24.99 per month, you will get to enjoy 50GB bandwidth and can host 5 websites. You also get to enjoy dedicated servers of RAM and SSD and a disk space of 10GB.
Professional Plan: This is an advanced version of the business plan and allows hosting of 15 sites at $49.99 per month with 100GB bandwidth. This plan comes with a 30-day payback guarantee and allows you to enjoy 20GB of disk space with dedicated SSD and RAM servers.
Elite plan: For the websites that experience humongous traffic, this dedicated hosting plan works perfectly well. For just $99 you can host as much as 35 websites at unlimited bandwidth along with a dedicated disk space of 40GB. Money back guarantee of 30 days along with dedicated servers of SSD and RAM seem to work like cherries on the cake.
Testing tools
To judge the response of your website, WPX hosting allows you to test your website with as much as 25 virtual users.
WPX hosting vs. Other hosts
Let us take a look at some of the other web hosting service providers and how when compared to them, WPX hosting still manages to take the cake.
Godaddy
Anyone who is in the website business is aware of this name. Godaddy might be a leading name when it comes to naming registration for your website but fails to win the same reputation for hosting services. Let us take a look at some of the many ways in which WPX hosting is a better option than Godaddy.
When it comes to Godaddy, you can expect maximum delays in gaining technical help from the support team in case you face an issue with your website. While WPX provides a prompt response, Godaddy can delay the process to an unbearable time.
WPX hosting takes care of your website's performance and this is why it provides storage unit of SSD. This feature is not available with GoDaddy and it affects the performance of the website.
In the basic and introductory plans of Godaddy, you will not find the user interface with FTP access. This feature is available with all plans of WPX hosting.
Hostgator
If you have a small business then Hostgator might even work for you but for large-sized businesses, it is not a good option.
As per some of the customers who used this hosting service, Hostgator is not as secure as they would want it to be. The fewer security layers make it more prone to malware. WPX, on the other hand, is more secure and provides better protection.
In the low-value packages, the site monitoring services by Hostgator are not very reliable. WPX, on the other hand, monitors and checks the health of the website on regular basis even for the customers who have opted for the low-value
When it comes to SSL, WPX offers unlimited and free SSL for all its clients while this service is not available for the customers who have chosen a middle and low-value package in Hostgator.
Add-on integration and plugins from a 3rd party are better supported by WPX. Hostgator either doesn't allow or fails to provide the technical assurance needed to integrate the modules from the 3rd
A2Hosting
It is one of the most reliable names in the industry when it comes to web hosting but it too fails to meet the standards of WPX hosting on some levels.
If you are not satisfied with the services of WPX hosting during the testing phase, you can have your money back without much hassle. A2Hosting does claim a 30-day trial period with money back guarantee but when it comes to returning the money, it will create a lot of difficulties for you.
A2Hostings has no forum to provide any support. Traffic planet-hosting, the former name for WPX hosting, is the forum you can get a lot of support and help from.
When it comes to performing actions, you can find many documented sheets in WPX hosting. This knowledge base is not present when using A2Hostings.
BlueHost
It is one of the most popular and reputed companies when it comes to providing hosting services. Going with this provider instead of WPX will have some downsides too.
It is overly crowded. This means that there will be occasions when you would get overlooked and might not get to gain their attention at the time you need it the most. This is not the case with WPX hosting as has been discussed previously too.
Frequent downtimes for your websites can bad for its repute and will cost you your user base. While you might face frequent downtimes with Bluehost, WPX guarantees an uptime of 99.95% which is awesome.
WPX doesn't compromise on the quality of its services depending on the value of the package that has been bought. With Bluehost, the services offered depend on the type of package that is bought.
Bluehost often fails to cater to heavy traffic on its basic plan whereas WPX with its cloud computing network provides you with ample space to handle the growing requests.
WP Engine
When it comes to WordPress websites, one is often tempted between two options: WPX hosting and WP engine.  Both these servers are designed keeping in mind the WordPress websites, particularly, to improve performance levels and give them utmost efficiency and optimum performance. When you start a comparison, there both go neck to neck but there are still some plus points that go in the honor of WPX hosting.
If you surf the internet, you will actually come to see that there are almost no bad reviews for WPX hosting but in the recent times, some bad reviews have been posted for WP engine.
When it comes to CDN integration, WPX hosting allows its users to enjoy this feature free of any cost. WP engine, on the other hand, charges them around $20/month for CDN integrated server.
Most of the websites today are based on e-commerce. This is why having a web host which fully supports this feature works as an additional benefit. If you happen to have an e-commerce website, then going for WPX hosting would be a better option. It is more suitable and will deliver better website performance.
WPX hosting is one of the most reliable hostings that you can use to power your WordPress website. With its carefully planned packages and services, it will do nothing but boost the performance of your WordPress website. So, get started by picking the plan of your choice and have your site migrated within 24hours to their servers. If you don't like it, you can always have your money back but given my experience, I know this is not something you would be doing once you start experiencing the difference this web hosting creates for your site performance.