Wall Street Puts the Point Behind the Winning Series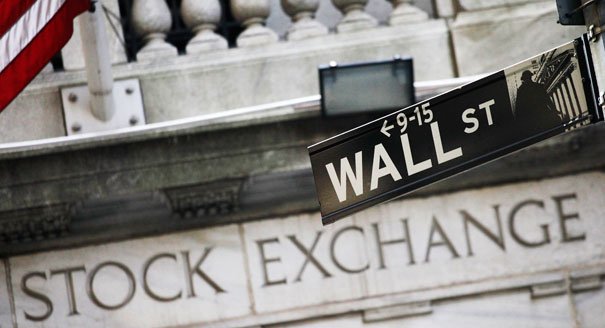 The stock exchanges in New York were opened lower on Wednesday. This ended the advance on Wall Street of the past few days. Investor optimism about trade negotiations between China and the United States gave way to concerns about weaker economic growth in China and the continued shutdown of the American government.
The Dow-Jones index recorded 0.5 percent lower at 23.751 points shortly after the start. The broad S & P 500 dropped 0.7 percent to 2566 points, and the Nasdaq technology counsellor fell 0.9 percent to 6896 points.
President Donald Trump has abruptly abandoned a meeting with representatives of the Democrats about the construction of a wall at the border with Mexico. It was a "total waste of time", Trump wrote on Twitter. The battle over the boundary wall that Trump wants is the reason for the shutdown, which has stopped parts of the government since Christmas.
Sporting goods producer Nike went down 0.8 percent. The European Commission is opening an inquiry into the tax treatment of Nike in the Netherlands. Brussels wants to ascertain whether tax agreements that the Netherlands have made with Nike will give the company an undue preference over its competitors. This would be contrary to the European state aid rules.
Ford Motor (minus 2.1 percent) puts the knife in its European division. The automaker is expected to delete thousands of jobs and possibly close some factories. The production of some models for the European market is discontinued. Cooperation in Russia is also being examined. With the interventions, Ford wants to become profitable in the region again.