Wall Street closed with Profits by Technology Companies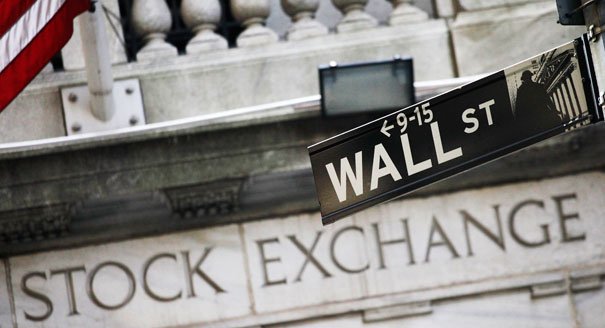 The American Wall Street stock exchanges are closed on a Friday. Investors again processed an extensive range of business results, including some giants from the technology sector.
Furthermore, energy companies and retail chains were highlighted and performed better than expected growth figures across the US economy, the general stock market sentiment.
The leading Dow Jones index ended with a profit of 0.1 percent at 23,434.19 points. The broad S & P 500 grew 0.8 percent at 2581.07 points, and the technology index Nasdaq increased 2.2 percent to 6701.26 points.
Chipmaker Intel (plus 7.4 percent), Amazon Amazon (plus 13.2 percent), Google parent company Alphabet (plus 4.8 percent) and software company Microsoft (plus 6.4 percent) showed all four strong results. Apple was interested in selling its new iPhone X, which was larger than expected. Apple won 3.6 percent.
Tesla was suffering from new messages about production problems. The maker of electric cars, solar panels and batteries lost 1.6 percent.
Oil company ExxonMobil (plus 0.3 percent) exceeded its expectations and analysts' expectations of analysts. Head of business Chevron also made more profits, but investors were not impressed and reduced the share by more than 4 percent.
A profit warning put warehouse chain J.C. Penney almost returned 15 percent. Other warehouses such as Kohl's, Macy's, Sears and Nordstrom shared in the malaise and lost to 7.8 percent. Shops like Target (minus 2.8 percent) and Wal-Mart (min 0.5 percent) also lost ground.
Toys manufacturer Mattel made a price drop of a little 9 percent. Barbies maker suffered during the last quarter under the bankruptcy of Toy Toys 'R' us and announced cost savings.