US Moved to Freeze Ukraine Aid 90 Minutes after Trump's Phone Call with Zelensky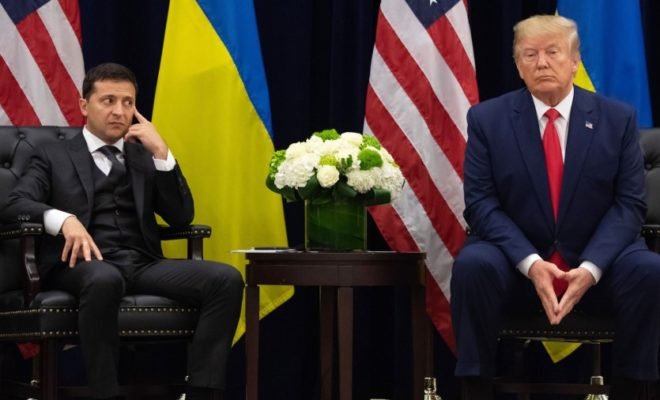 Barely an hour and a half after the controversial phone call between President Donald Trump and his Ukrainian colleague Volodimir Zelenski allegedly asked a person in charge of the US budget to "wait" to transfer financial aid to the Ukrainian army.
This is apparent from an e-mail that was published on Sunday.
The email is part of a series of messages made public by the Center for Public Integrity, a group of investigative journalists.
Trump is the fourth president in American history against whom a deposition procedure has been started. The impeachment procedure began in September after he allegedly asked Zelenski during the telephone call to investigate Democratic presidential candidate Joe Biden and his son, Hunter.
Trump is accused of having linked US assistance to Ukraine to that request.
The email from a manager of the Office for Management and Budget (OMB), Michael Duffy, was sent on July 25, 2019, at 11.04 am, 1 hour and 31 minutes after Trump and Zelenski ended their conversation.
In view of the instructions I have received and taking into account the intention of the government to investigate aid to Ukraine (…), will you wait a moment to transfer the new ones promised by the Ministry of Defense funds, "he wrote.
"Given the sensitive nature of this request, I would appreciate the strict limitation of the number of people to be notified," he continued.