Trump's First Overseas Presidential Trip will be Saudi Arabia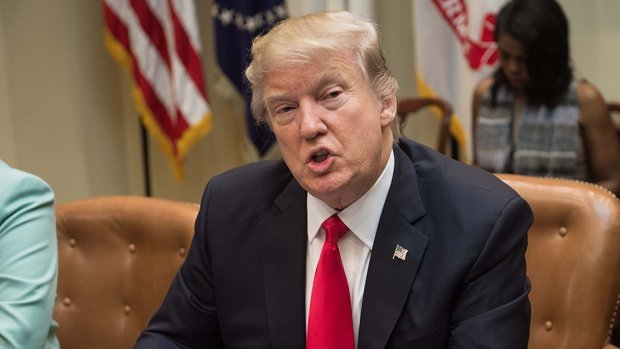 Donald Trump announced on Thursday (May 4th) that he would travel to Saudi Arabia, Israel, and the Vatican for the first time since his arrival at the White House.
These three stops add to its already announced presence at the summits of NATO and the G7 in Sicily at the end of the month.
"My first trip abroad as President of the United States will be in Saudi Arabia, then in Israel and then in a place that my Cardinals really like, Rome," said the American president in the gardens of the residence Executive.
Donald Trump recently expressed his optimism about the possibility of reaching a peace agreement in the Middle East, on which his predecessors failed.
He said Thursday: he would "start with a truly historic meeting in Saudi Arabia with leaders from all over the Muslim world."
"Saudi Arabia is the guardian country of the two most sacred sites of Islam," he said. "This is where we will begin to build the new foundations of cooperation and support of our Muslim allies for Combating extremism, terrorism and violence, and preparing a more just and optimistic future for young Muslims in these countries. "
From Saudi Arabia, Donald Trump will travel to Israel, leaving open the possibility of stopping in the occupied West Bank.
Donald Trump received Palestinian President Mahmoud Abbas on Wednesday for the first time in the White House in hopes of ending the Israeli-Palestinian conflict.
"Honestly, it is perhaps less difficult than what people have been thinking for years," he said about this delicate issue as the positions are so far distant and the degree of mistrust high.
Pope Francis will receive Donald Trump on May 24, confirmed Thursday, while the US president is expected in late May in Italy for the G7 summit in Taormina Sicily.