Trump and Trudeau Difference on Immigration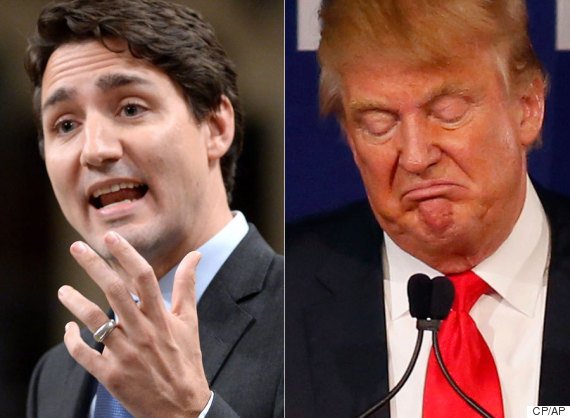 US President Donald Trump and Canadian Prime Minister Justin Trudeau posted their differences on immigration and refugees on Monday but adopted a conciliatory tone on the issue of trade between the two huge border countries.
While avoiding open criticism, the two leaders clearly emphasized their differences at a press conference without the slightest sign of complicity, which contrasted strangely with that in which Justin Trudeau had participated a year ago with Barack Obama.
"The last thing Canadians expect of me is that I come to give lessons to another country," said the Canadian leader before stressing that his country would pursue its policy of "openness" on refugees and "A positive example for the world".
Recalling that Canada had welcomed almost 40,000 Syrian refugees over the past year, Mr. Trudeau, the third foreign leader received by the new Republican president, considered that this approach was absolutely consistent with his desire not to compromise on security.
The US president, whose controversial migration verdict was blocked by the judiciary and who regularly pointed the finger at Syrian refugees in the name of the fight against terrorism, once again claimed his approach.
"We cannot let the bad people enter… The citizens of our country want this," he added, defending a "common sense" policy.
On free trade, the US president first tried to reassure his northern neighbour on the upcoming renegotiation of the North American Free Trade Agreement, ensuring that his main concern was Mexico.
"We have outstanding trade relations with Canada," he said, referring to the need for simple "adjustments".