Trump on Language: N-Word is Not in My Vocabulary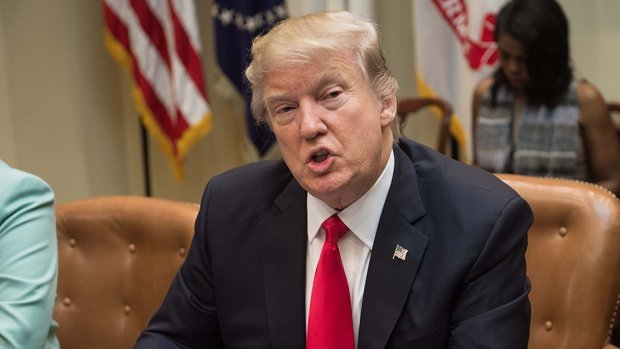 The American president Donald Trump has once again fought extensively on Twitter against former White House employee Omarosa Manigault Newman. Trump contradicts her claims that he is 'a runaway racist', who regularly uses the word 'nigger' in his mouth. , I never use that word! "
Manigault Newman, a former participant in Trump's reality show The Apprentice who was later responsible for communication at the White House, was dismissed in December by Chief of Staff John Kelly.
From the dismissal interview, she secretly made recordings with her phone. The woman wrote a book about her work for Trump, with the telling title 'Unhinged': Unbeaten.
Trump is depicted in the memoirs, which are from today in the American bookshops, as a 'loose racist who can not control himself'. According to the writer, Trump would always use the 'N-word'. , I did not want to believe it, but I have seen and heard about his racism and can no longer be silent about it. "
According to Manigault Newman, recordings have been made at The Apprentice on which Trump uses racist language. The woman relies on various sources but has only heard the recordings after her book was finished.
The writer claims that after her resignation she has tried to buy her silence. She would also have been offered a job in exchange for the Trumps re-election campaign.
Yesterday Trump already told himself to feel betrayed by his former assistant. He made Manigault Newman for 'low-to-the-ground' and called her a 'bastard'.
Today the President is even more on top of it via Twitter and contradicts the allegations. According to Trump, the woman would rather have called him a 'true champion for civil rights'. Until she was fired.
Trump says he has spoken to The Apprentice's producer and has reassured him that there are no sound recordings.
"There are no recordings of The Apprentice on which I use such horrible and nauseating words, as the ridiculous and deranged Omarosa claims." "I did not have that word in vocabulary and never had it," Trump continues, that Manigault Newmans makes claims like 'Fake News'.