Trump Now Critical of Saudi Arabia: Deception and Lies about Killed Journalist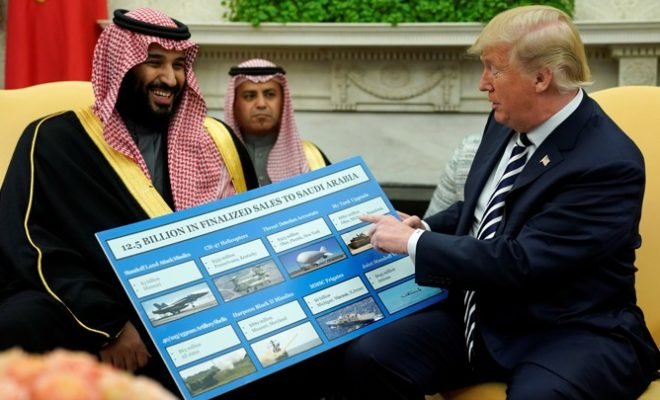 US President Donald Trump has been critical of Saudi Arabia's statement for the death of journalist Jamal Khashoggi. "It is clear that there has been deception, and that there were lies," he said on Saturday evening in a conversation with The Washington Post, the newspaper for which the journalist worked.
The criticism of Trump is striking because in the first reaction he had answered in the affirmative to the question of whether he finds the explanation of Saudi Arabia credible.
Riyadh Saturday admitted that it was involved in the death of the journalist. According to the Saudi declaration, the man would have died in a fight that broke out at the consulate in Istanbul.
Despite the change in tone, the American president does not intend to review relations with Saudi Arabia. In the conversation with The Washington Post, he described the oil-rich country as an "incredible ally".
Trump also did not comment on the role of crown prince Mohammad bin Salman, who, according to some, would have been instructed to get rid of the critical journalist.
"Nobody told me that he is responsible. Nobody told me that he is not responsible. We have not reached that point yet. I would like him to be not responsible, "said Trump.
The official explanation of Saudi Arabia has provoked a lot of sceptical reaction internationally. Also, Karen Attiah, the editor of Khashoggi at The Washington Post, dismissed the report as "bullshit".
"And we must believe that Mohammed Bin Salman does not know anything about this, even though his right hand was involved, and came a team of 15 men who were flown in with private planes into a consulate on foreign soil to do this? ", She wondered on Twitter.