Toxic Gas Attack in Syria Kills 58 People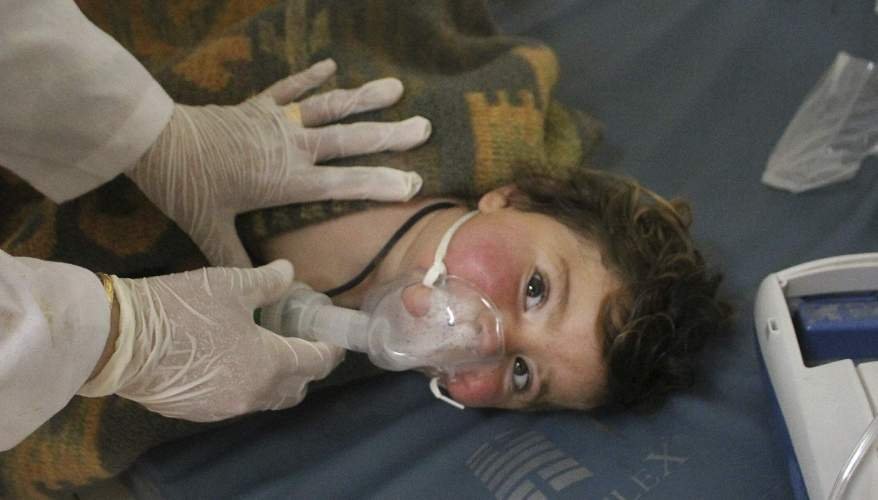 Toxic Gas Attack in Syria Kills 58 People. At least 58 people, including 11 children, were killed on Tuesday in an air strike that emitted "toxic gas" in a rebel-held north-western city of Syria, said the Syrian Observatory of Human Rights (OSDH).
The opposition calls on the UN to investigate.
The OSDH reported that people had died as a result of the effects of gas, notably by suffocation, in Khan Sheikhoun, Idleb province, but could not give the nature of the gas.
Dozens of other people, mostly civilians, suffer from respiratory problems and other symptoms.
The death toll rose steadily during the morning as victims, all civilians, succumbed "after being transported to hospitals", Rami Abdel Rahmane, The OSDH.
Late in the morning, the hospital treating the victims of the "toxic attack" were also bombed.
"An unacceptable violation of the Convention on the Prohibition of Chemical Weapons"
In the early afternoon, France called for an emergency meeting of the UN Security Council, French Foreign Minister Jean-Marc Ayrault said in a statement. He also condemns a "despicable act".