Top 7 Automotive Tools to Have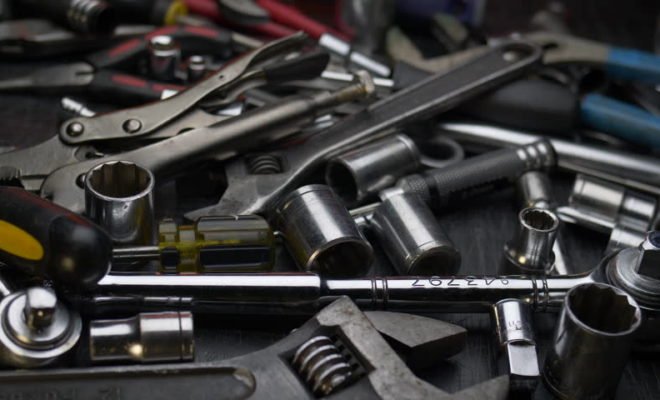 Imagine yourself driving alone on highway one cold, lonely night. The car breaks down and getting help at this hour of the night seems like a lost cause. This is where you find yourself regretting if you should have invested in a toolkit for your car has all the important equipment and tools that you might need on such occasions or on the occurrence of an unfortunate incident. Below are the must have 7 Automotive Tools:
1. Life hammer
When facing a life-threatening situation inside a locked car, you would need something to break the glass windows and move out. The life hammer helps in this regard. It is usually pasted on the door so that you can reach for it if stuck with a locked car in fire or underwater.
2. Jumper cables
The battery of the car is crucial to keep it running. In case it goes dead and doesn't get the car started, the jumper cables can be used to kick start the car. However, do make sure that both the batteries have equal voltage values at that time or you might end up damaging both.
3. Automotive multimeter
When it comes to replacing the faulty electrical parts, you often need to be sure before going ahead with the replacement. The automotive multimeter can help you get a clear diagnosis of the parts and give you a better evaluation of the state of the electrical parts. You can get this and many such tools for sale very easily.
4. Tire chains
Given the weather or road conditions, your drive might need some support to get through the slippery situation ahead. Having tire chains in the car all the time will help you move forward in such situations without any mishap.
5. Speed charger
Have you ever thought about a situation where the batteries of your car might go dead with you having no backup to help you out? Invest in a speed charger for this purpose as it charges up the batteries instantly. Apart from the car, this charger has various modes that allow you to charge multiple things at the same time.
6. Tools
Having a set of a toolkit with all the essentials and basic tools that you might need can prove to be a life savior for you. It will enable you to fix all the minor flaws and replace the faulty parts when you can find no help you. It also makes you self-sufficient and more confident about your ride.
7. Pressure tester
The pressure in the tires needs to be at an optimal value for them to move the ride around smoothly. It is also essential in preventing punctures. Having a pressure tester for tires with you can help you avoid any unnecessary accidents while on the road.
All these are simple yet some of the most important tools that one must keep in the car all the time. They are really easy to find and use yet really effective when their need arises.