The Stock Markets in New York Started the New Trading Week on Monday With Profits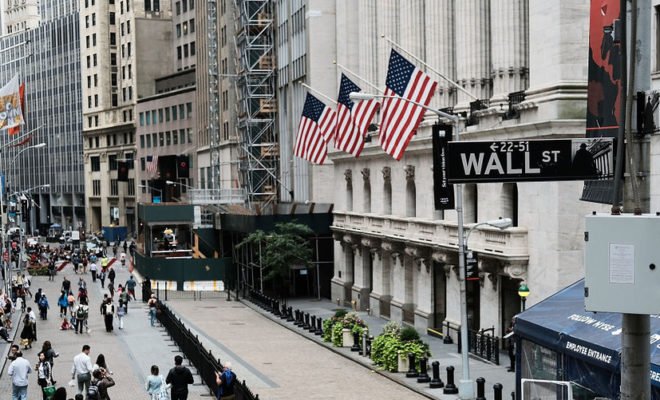 The stock markets in New York started the new trading week on Monday with profits. The financial markets are incorporating the new stimulus measures from the Japanese central bank.
Investors hope that the Federal Reserve in the US will come up with additional crisis measures later this week. Also, news about easing lockdowns is helping sentiment.
Shortly after the opening bell, the leading Dow-Jones index rose 0.5 percent higher at 23,910 points. The full S&P 500 gained 0.8 percent to 2858 points, and technology gauge Nasdaq also increased 0.8 percent to 8700 points.
Economists expect the Fed to communicate more clearly about the interest path or even make commitments about it on Wednesday.
The central bank previously pledged to keep interest rates at zero until the economy has recovered from the corona crisis. This formulation may be more concrete from some Fed policymakers. They believe that clear commitments on interest rate policy can prevent possible deflation.
Aircraft manufacturer Boeing lost 1.9 percent in the opening minutes. Brazilian industry colleague Embraer is looking for substantial compensation from Boeing, which withdrew from a billion-dollar deal with the Brazilians.
Automaker General Motors (minus 2.2 percent) suspended its quarterly dividend and share buyback program to avoid acute payment difficulties due to the corona crisis.
There were also rumours that iPhone maker Apple wants to postpone production of the new iPhones by a month. Apple, which also released figures later this week, lost 0.9 percent.