The Stock Exchanges New York with A Lower Opening on Wall Street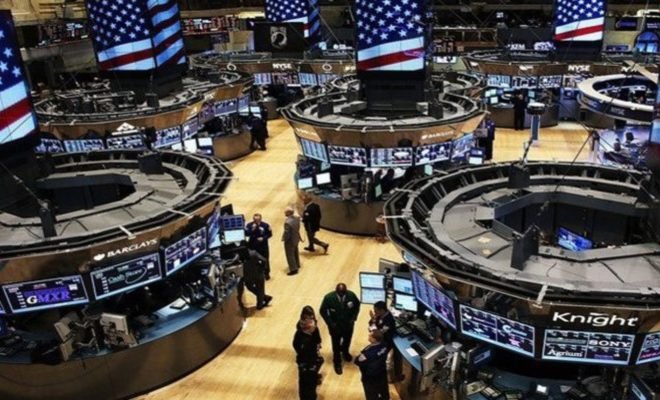 The stock exchanges in New York started trading with small minuses on Thursday, after Wednesday's strong price gains. Investors on Wall Street again faced a fair amount of business results. The focus is on the Federal Reserve's interest rate decision later in the day.
The Dow-Jones index was 0.2 percent lower at 26,141 points shortly after the opening bell. The broad S & P 500 dropped 0.3 percent to 2805 points, and technology counsellor Nasdaq lost 0.7 percent at 7519 points.
Chip company Qualcomm dropped more than 8 percent in the first trading minutes. The company came with disappointing sales expectations for the current quarter. The latter has to do with the loss of orders from Apple due to the patent conflict between the two companies.
Crocs, known from the plastic clogs, and L Brands, the mother company of lingerie brand Victoria's Secret, also came up with figures. They scored 16 and 4 percent higher respectively.
Tesla (plus 1 percent) is also in the spotlight. The manufacturer of electric cars has found a new chairman. Robyn Denholm replaces co-founder Elon Musk, who will remain in office as CEO of the company. Musk had to resign his second position at Tesla as part of a settlement with stock exchange supervisor SEC.