The Stock Exchanges in New York Started with Small Profits on Monday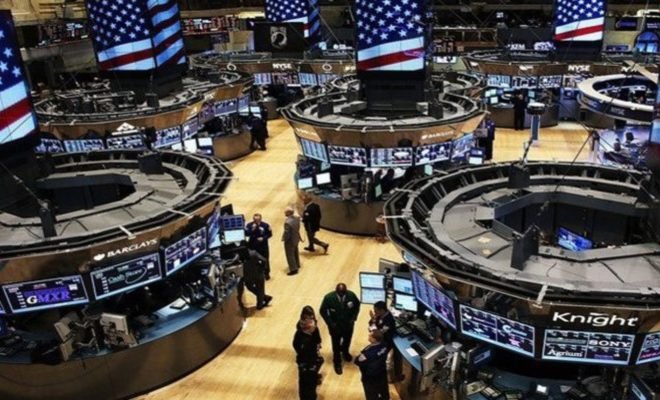 The stock exchanges in New York started the new trading week with small results on Monday. Investors are looking forward to the Federal Reserve interest rate decision coming Wednesday.
The developments on the trade front are also closely monitored, as are the rising tensions around Iran following the suspected attacks on oil tankers in the Gulf of Oman.
After a few trading minutes, the Dow-Jones index was slightly lower at 26,080 points. The broad-based S&P 500 went up 0.1 percent to 2888 points, and the Nasdaq tech fair was set 0.3 percent higher at 7821 points.
The Fed will start its two-day policy meeting on Tuesday. It is expected that the umbrella of US central banks will maintain interest rates, but may open the door for an interest rate cut later this year. President Donald Trump has repeatedly called for an interest rate cut by the central bank.
Aircraft manufacturer Boeing was set 0.2 percent higher. Chief executive Dennis Muilenburg said at the Paris aviation show that the challenged Boeings of the 737 MAX type, which are being held for security reasons, will be airworthy again this year.
There is also takeover news. Pharmaceuticals Pfizer (minus 0.3 percent) takes over biotechnologist Array BioPharma (plus 58 percent) in a deal worth $ 11.4 billion.
The array is involved in cancer treatment. The Dutch biotechnologist UniQure (plus 7 percent), who is noted in New York, would also be looking for a buyer. That is one of the options in strategic research for the company.
Sotheby's auction house shot up 57 percent after the company accepted a $ 3.7 billion takeover bid from BidFair USA. That company is owned by Patrick Drahi, the founder of Altice Europe.