The Stock Exchanges in New York Started with Losses on Monday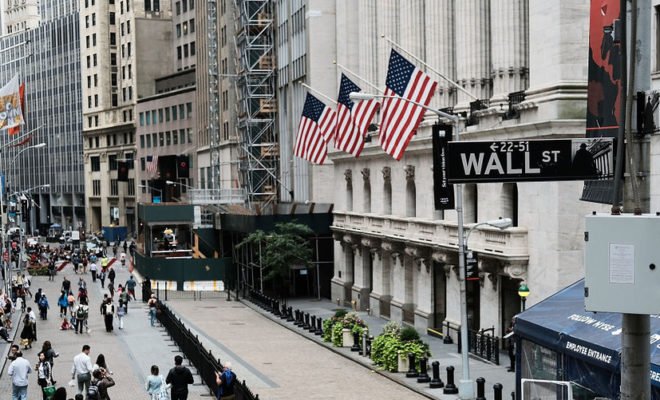 The stock exchanges in New York started the new trading week with losses on Monday. Investors on Wall Street process disappointing figures about the industry and the service sector in Europe and continue to follow developments on the trading front.
Shortly after the opening bell, the Dow-Jones index was 0.3 percent lower at 26,864 points. The broad S&P 500 lost 0.2 percent to 2986 points, and technology level meter Nasdaq also lost 0.2 percent to 8099 points.
On Friday, trade concerns re-emerged after Chinese representatives had cancelled a visit to US agricultural states. President Donald Trump, in turn, said he would only be satisfied with a full trade deal with China, even if an agreement would take months to come.
Market researcher Markit also reported figures on activity in the industry and the service sector in France, Germany and the eurozone that were weaker than expected.
The Boeing share was nearly 1 percent lower in the first minutes of trading, after reports from Reuters news agency that the European cartel authorities are starting an in-depth investigation into the takeover of 80 percent of the commercial aviation branch of Embraer from Brazil by the Americans. Almost $ 4.8 billion is involved in this deal.